What's happening
News
Events
Weekend of Wellness
Weekend of Wellness
Welcome to the CarePlus Weekend of Wellness.
Pop into your local CarePlus Pharmacy & join in on the weekend's festivities. This event will be running over the 22nd & 23rd of November.
Join us for:
Free Health Services
Great Offers
Customer Information
Free Sampling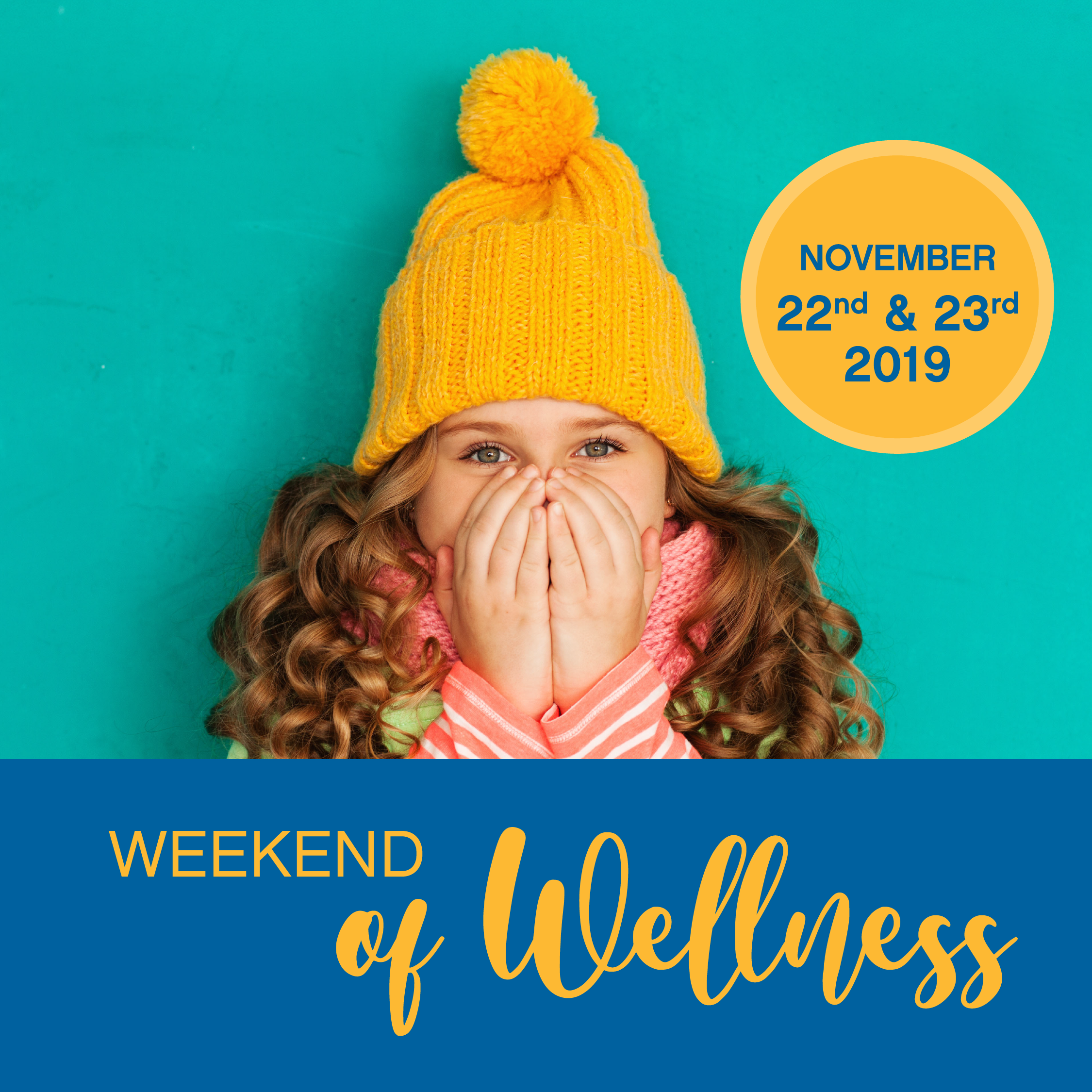 Across the weekend of Friday 22nd and Saturday 23rd November 2019, all CarePlus Pharmacies will host a Weekend of Wellness.
We will be holding Community Chats relating to all things cold, flu and staying well this winter. Our Community Chats are informal customer information sessions
hosted in the Pharmacy - just drop-in, no booking required. Our friendly teams will be on hand to discuss any questions you might have.
1. Managing Cold & Flu this Winter
Friday 22nd November at 10.30am
• Tips on how to avoid catching the cold and flu
• How best to manage the signs and symptoms of cold and flu
2. Understanding Seasonal Coughs
Friday 22nd November at 12:30pm
• Understanding the different types of cough
• Treatment and tips on how to manage your cough
3. Building your Immunity and Staying Well
Friday 22nd November at 2.30pm
• Prevention through healthy eating and supplements
• Healthy ways to strengthen your immune system
4. Managing Indigestion and Heartburn
Saturday 23rd November at 10.30am
• Ways to keep your stomach in the best health
• How to treat indigestion and heartburn
5. Pain Relief for Aching Joints
Saturday 23rd November at 12:30pm
• Why your joints hurt during the colder months
• Overcoming winter aches and pains
• Information on the most suitable over-the-counter treatments available
6. Managing Gut Health
Saturday 23rd November at 2.30pm
• How probiotics can help your gut and keep it healthy
• When to take probiotics and the benefits of taking them
7. Treating Sore Throats
Saturday 23rd November at 3:30pm
• Causes of sore throat
• Treatment and self-care tips
• Practical advice on managing your sore throat