What's happening
News
Events
Mullins CarePlus Pharmacy - Sleep Out for Simon
Mullins CarePlus Pharmacy Sleep Out for Simon Community
Mullins CarePlus Pharmacy are delighted to have raised €1500 for Galway Simon Community. Mullins CarePlus have been working hard to raise money for the charity in-store for the week leading up to the event.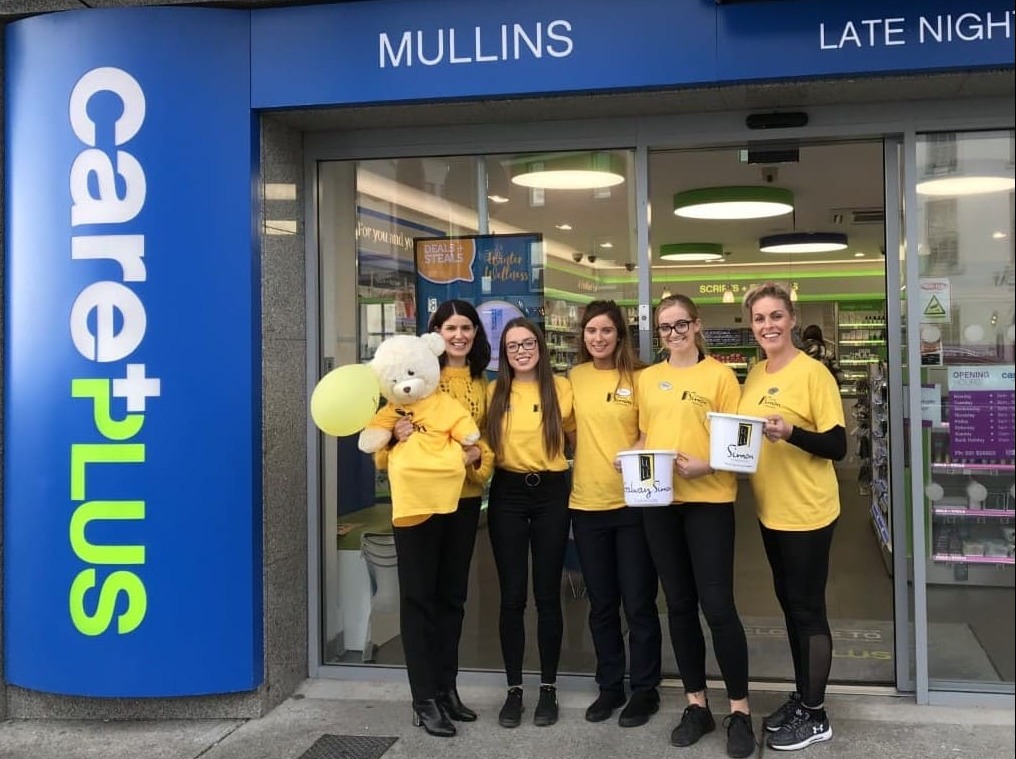 On Friday, October 4th Sinèad & Josina took part in the Sleep Out for Simon on behalf of Mullins CarePlus Pharmacy. This involved spending the night on the street in aid of Galway Simon Community. This event really brought the community together & will see 100% of the proceeds go directly towards essential services for the homeless.
The Simon Communities support over 13,000 men, women and children each year. They are a network of independent Communities based in Cork, Dublin, Dundalk, Galway, the Midlands, the Mid West, the North West and the South East.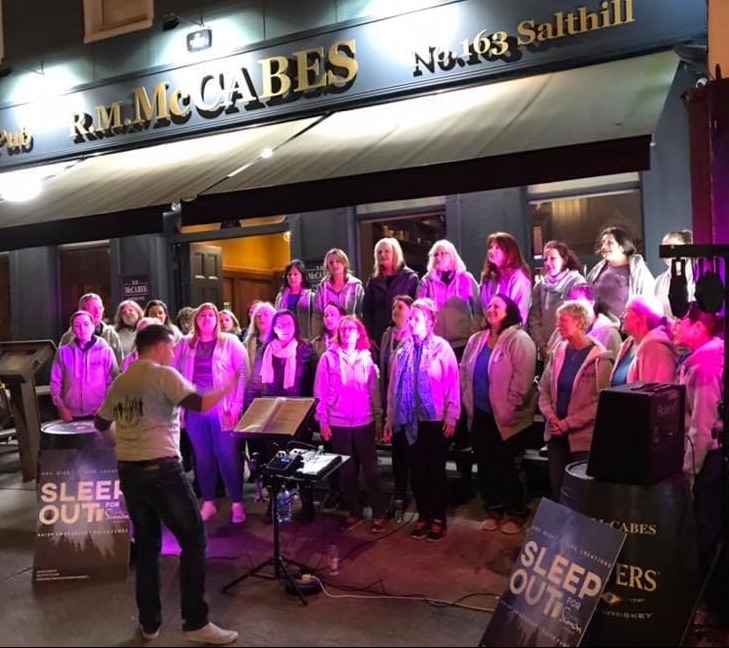 Even the local choir came out to help raise funds alongside Mullins CarePlus for the well-deserving charity.
A special thanks to everyone who supported the fundraiser and helped to raise such a great amount for Galway Simon Community. You can help too by donating on the Galway Simon Community website.