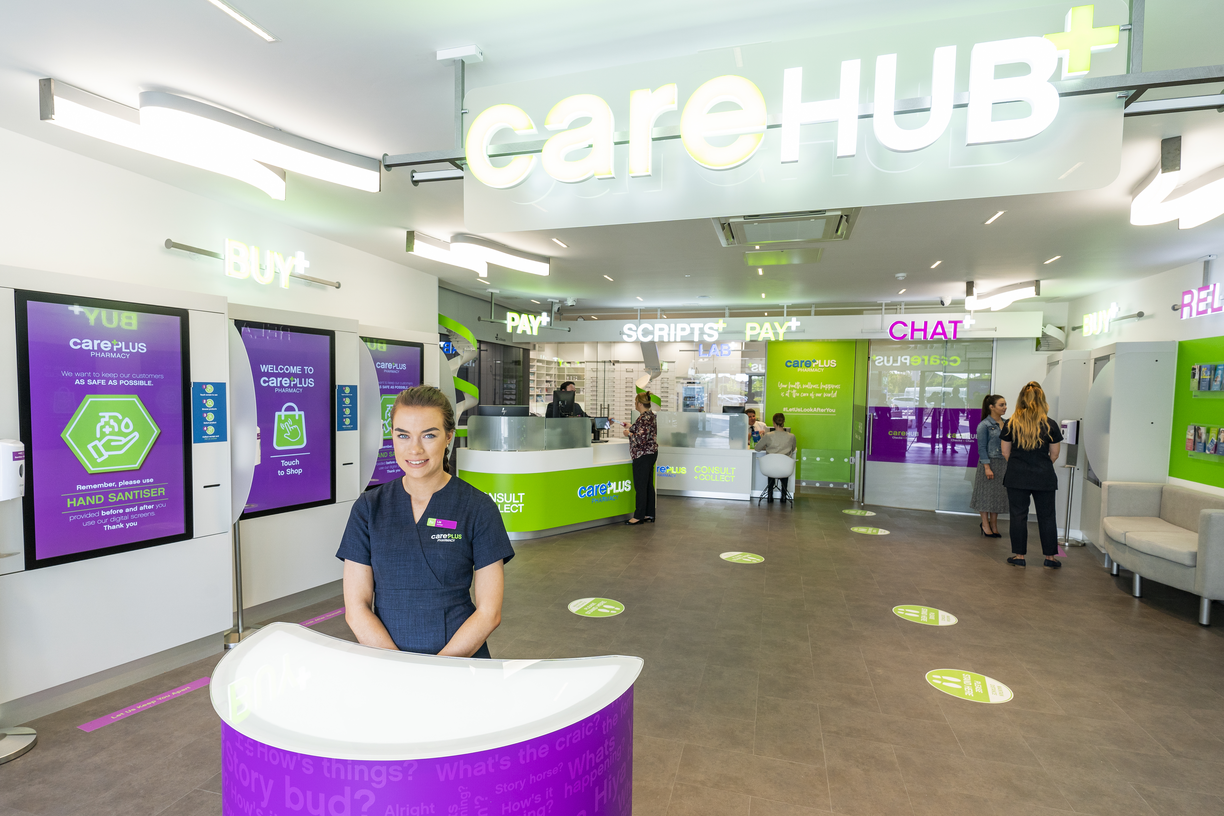 Our Brand
CarePlus Pharmacy is Ireland's fastest growing independent retail pharmacy group. We launched our very first CarePlus in Cork in 2015 and a CarePlus Pharmacy can now be found in most key towns and counties across Ireland. The CarePlus brand is at the heart of the communities we serve and we pride ourselves on our commitment to deliver expert advice and services for our customers' health and wellbeing. Our goal is simple; we want to empower people to lead healthy and happy lives.
DID YOU KNOW?
- Our friendly, expert pharmacists are always on hand to deliver the best patient care and advice to their community. Don't ever be shy, they have heard it all before.
- All our Pharmacies have in-store advisers to offer customers quality advice and guidance. Chat with our Baby, Skincare, and Health & Wellness advisers anytime.
- We are committed to being the pharmacy brand who offers the best range of products, at the best value for our customers. Be sure to check out all the fantastic promotions and special events in your local CarePlus Pharmacy.
- Community engagement remains at the core of our business and CarePlus are proud sponsors of the national charity, Family Carers Ireland. There are over 355,000 Carers and Young Carers around the country and we are delighted to be part of the celebration and recognition of these local heroes.