What's happening
News
Events
Conaty's CarePlus Pharmacy, Dunboyne - Grand Opening
Conaty's CarePlus Pharmacy, Dunboyne: Grand Opening
On June 12st 2020, Conaty's CarePlus Pharmacy in Dunboyne celebrated the opening of Ireland's first digital Pharmacy.
Damien Conaty is the Pharmacist and with the help of a very passionate team, the Pharmacy has only gone from strength to strength.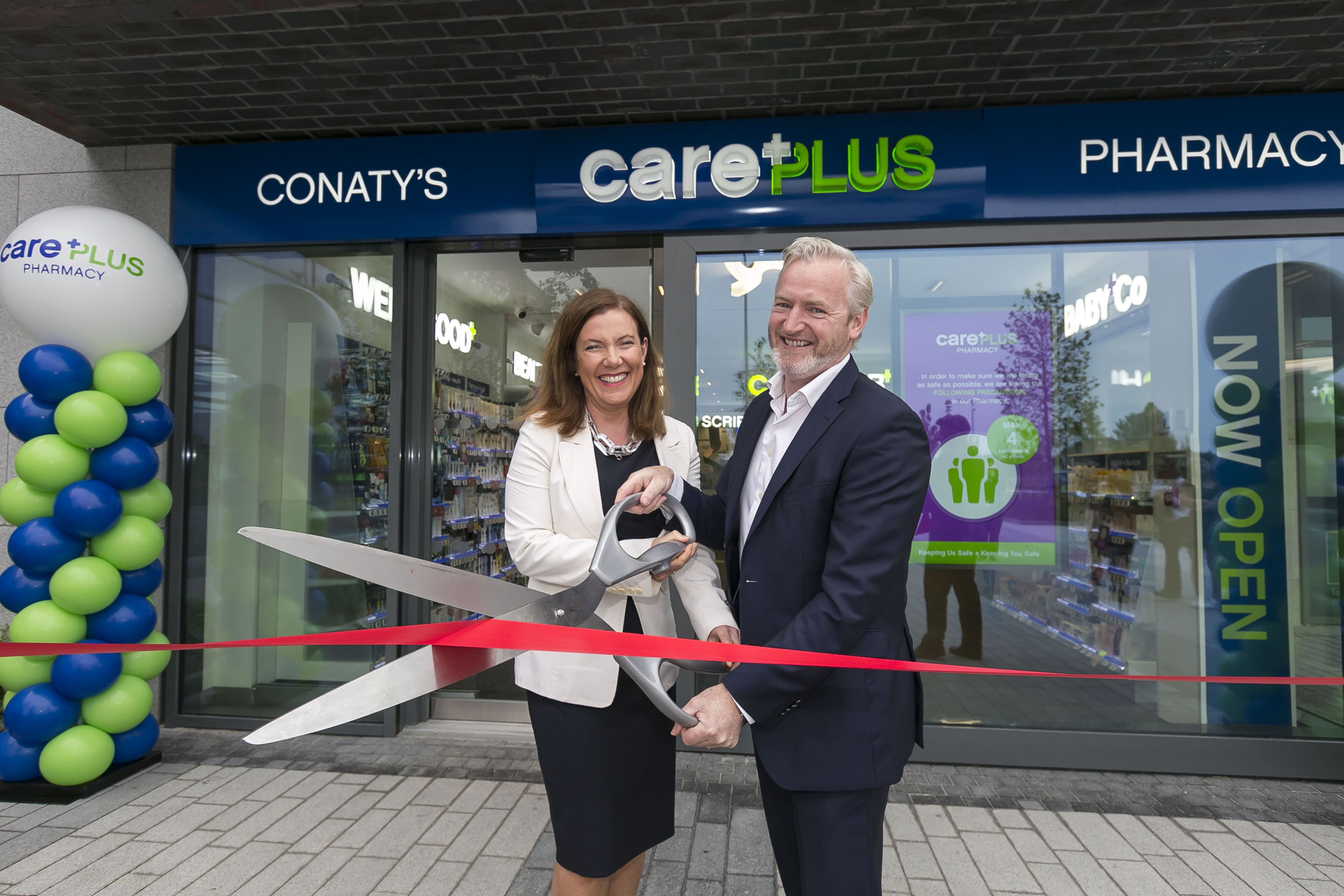 Damien was excited to unveil the digital Pharmacy to the community of Dunboyne.
This new style of pharmacy allows customers to use interactive touch screens. These screens allow customers to browse stock, research products and read recommendations. The open plan leaves plenty of space to talk with the pharmacist, who is based firmly in front of shop.
After selecting your chosen products, the machine prints a ticket with a scannable code. Customers then bring this ticket to the till area and a sales assistant helps them pay.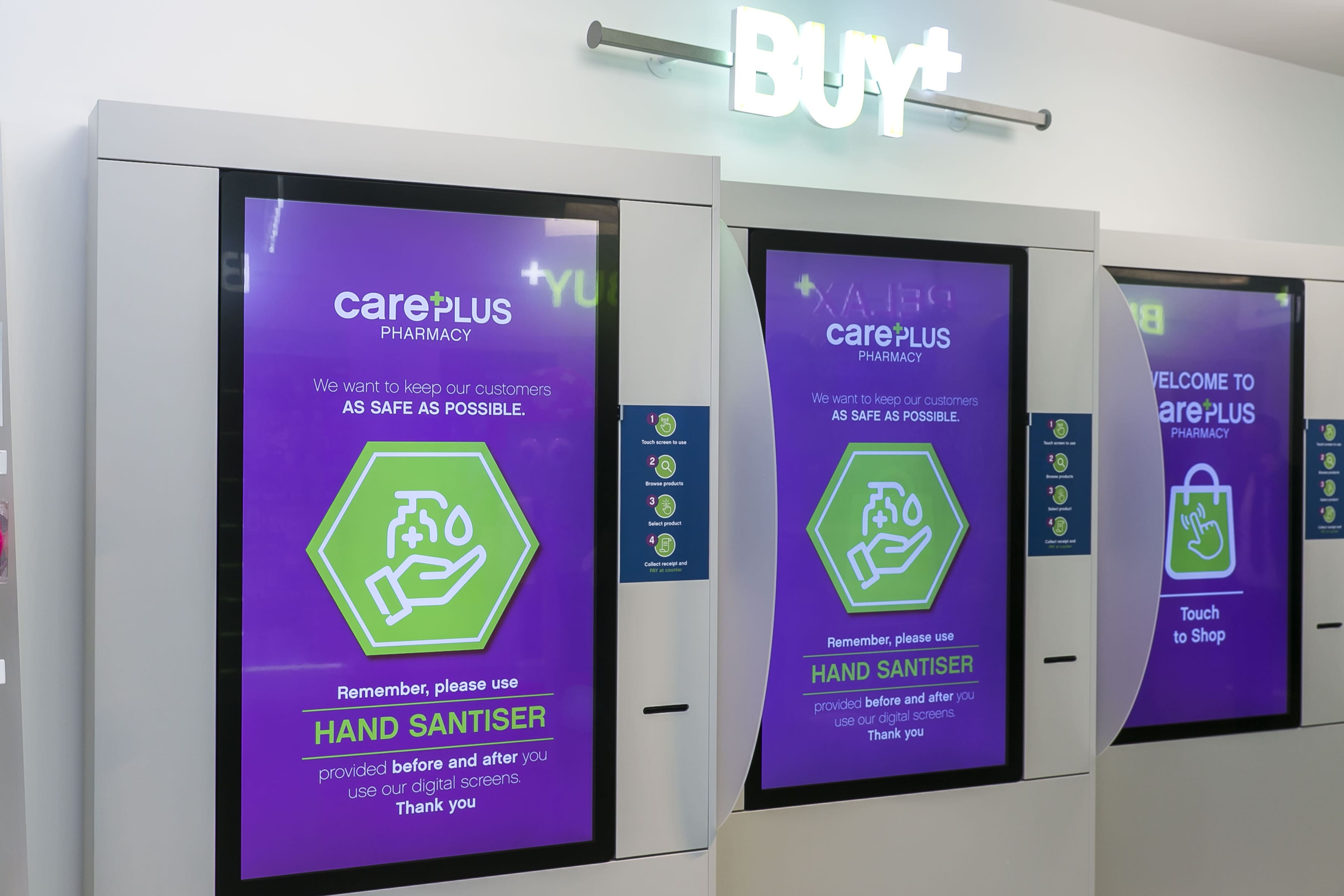 Customers were greeted by Bobbie, the robot behind the machine. Bobbie was busy at work handing out colouring sheets & crayons to local children. All members of staff especially Bobbie were conscious of Covid & were taking necessary precautions to keep customers & themselves safe. Free hand sanitiser & goodie bags were distributed to all customers.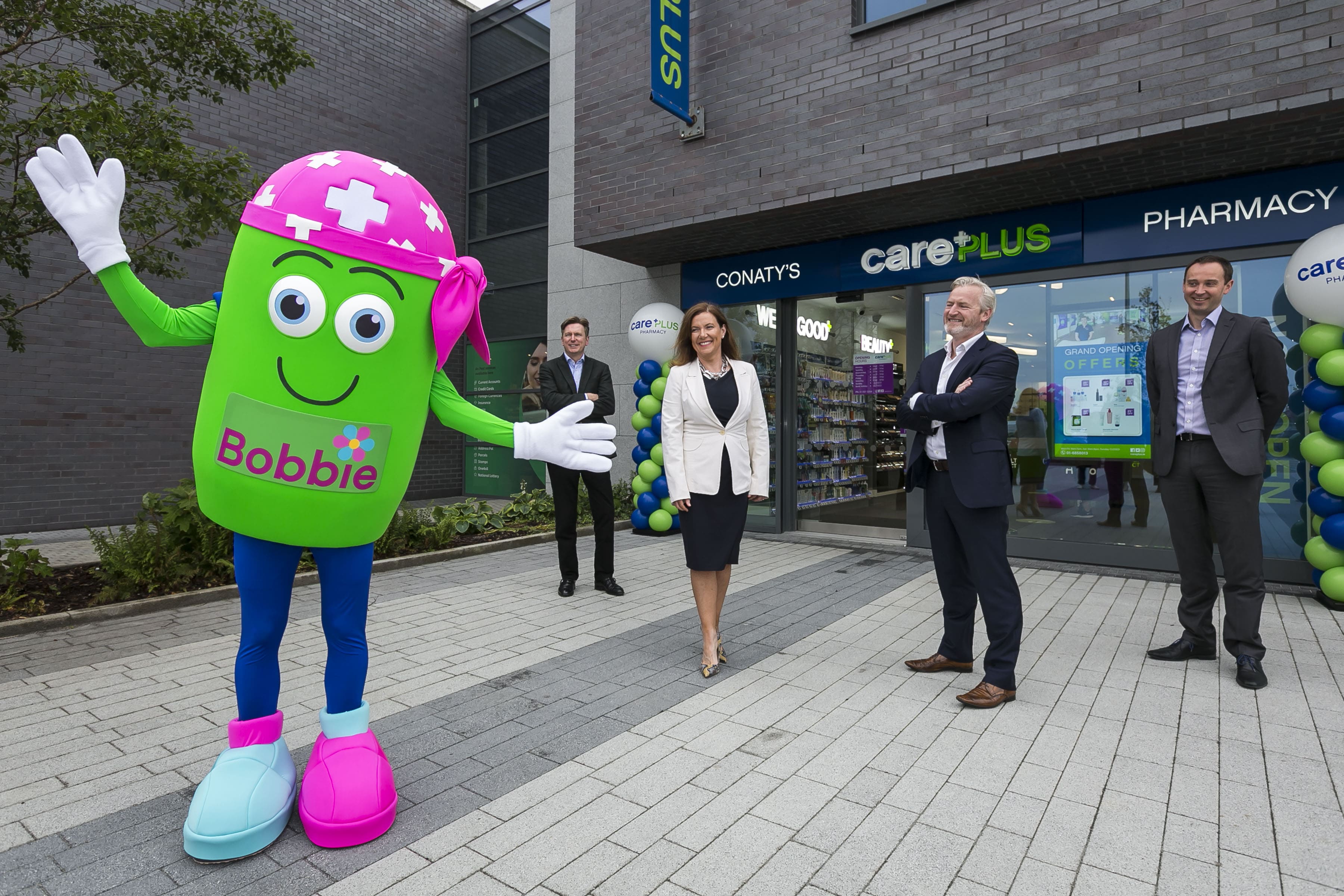 The very best of luck to Damien and his team from all of us here at the CarePlus Support Office.
For more information call into your local CarePlus Pharmacy.