What's happening
News
Events
Ardfinnan CarePlus Pharmacy - Grand Opening
Ardfinnan CarePlus Pharmacy - Grand Opening
On January 21st 2020, Gerry McCauley and his wife, Rosemarie, opened the only Pharmacy in the small town of Ardfinnan, County Tipperary.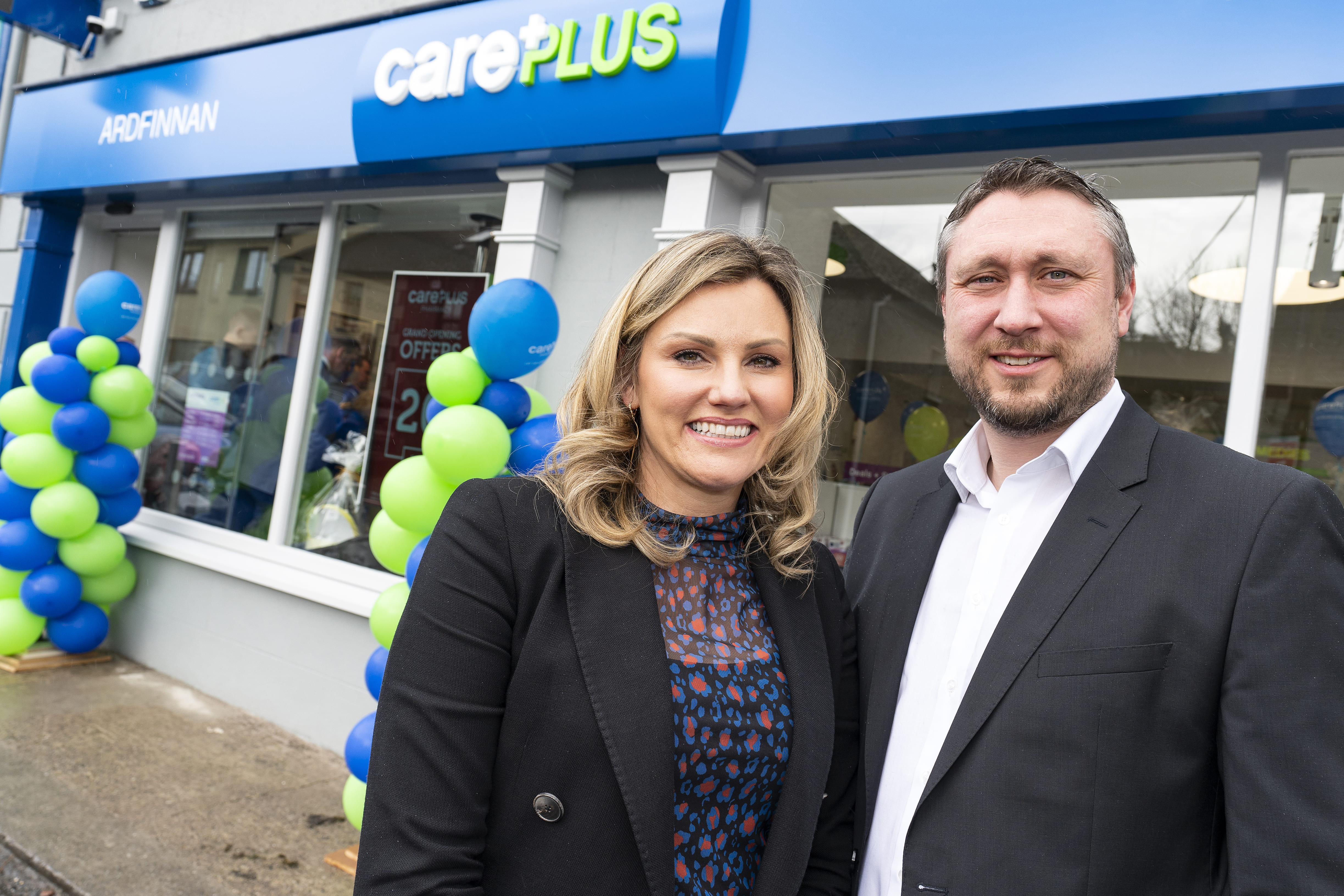 They're both qualified Pharmacists and Gerry has the industry in his blood, as his dad was the founder of the well-known Sam McCauley brand. After several years working in various parts of the Pharmacy sector - including locum, supervising Pharmacist, research and more, Gerry spotted an opportunity for a new store in Ardfinnan, close to his home in Clonmel where he and Rosemarie live with their five young children. It seemed like the perfect fit, but Gerry says it took time to get everything right: "Between acquiring the site, going through the planning permission process and keeping my other business interests on track, it was a year-long journey but we're delighted to have everything up and running now". Gerry and his CarePlus team are enjoying a warm welcome from the local community. Gerry says there's a strong demand for the health services they provide: "There's a GP practice open three days a week here so we're well placed to meet the needs of their patients, and we also service the neighbouring village of Newcastle and a sizeable catchment area."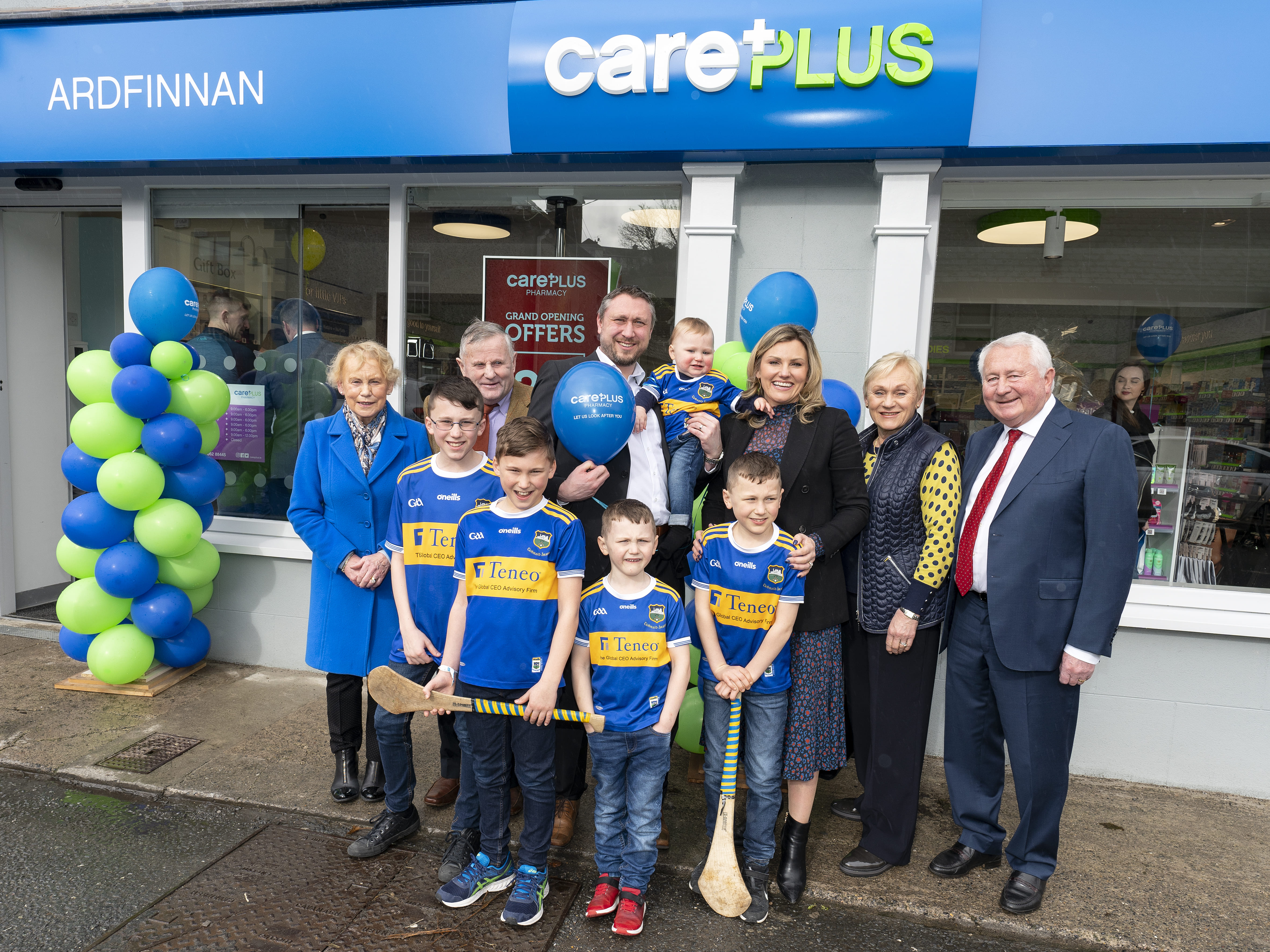 Gerry is full of praise for the offering from CarePlus Pharmacy Group: "Obviously when we were considering opening the shop we had to look at all the possible brand options, but CarePlus Pharmacy was the clear winner. With their commercial connections it was clear that their buying power is fantastic.
The excellent IT and Technology systems, category management, Head Office support, top class business development team and other elements like the attractive branding, and features like new product launches and promotions all convinced us CarePlus was the way to go".
"For a shop that's just starting out, the complete package offering that CarePlus Pharmacy has is simply a no-brainer. Could you do it yourself? Yes, but in my opinion, as someone who's seen most parts of the industry at this stage, it would be a fool's errand. This industry brings with it incredible downward pressure on pricing and profit erosion, so to have the support of CarePlus buying power, and of their team who have been so helpful to us,
took an awful lot of the stress out of our start-up process".