Men's Health: A 3 Step Skincare Routine
Often, men don't think to take care of things like their skin, as skincare can seem quite daunting. Great news – it doesn't have to be.
Taking care of your skin is one of the most powerful tools men have against things like acne, wrinkles/aging, and even sun damage.
Check out our 3 simple steps for building a skincare routine, without the faff.
Step 1: Cleanse your face
When we wash our face, we remove any dirt, grime and excess oil that has built up on the top of the skin. By doing this, we prevent clogged pores causing spots, and minimise that shiny look your skin might have.
It is important to cleanse as the first step before using any other products on your face – when you wake up in the morning and before you go to sleep at night.
Pick up a cleanser that has moisturising properties, but still has some salicylic acid in it to control oil, like the Cerave Salicylic Acid Cleanser. This keeps the skin balanced and doesn't leave you with that tight, dehydrated feeling after using it.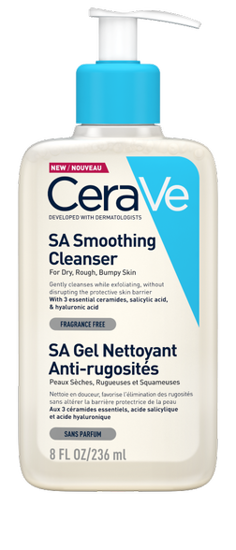 Another great (and even cheaper) option is the Nivea Men skincare range – notably the Skin Energy Face Wash, or even start off with the Sensitive Face Wash to make sure you're easing your skin into this new routine.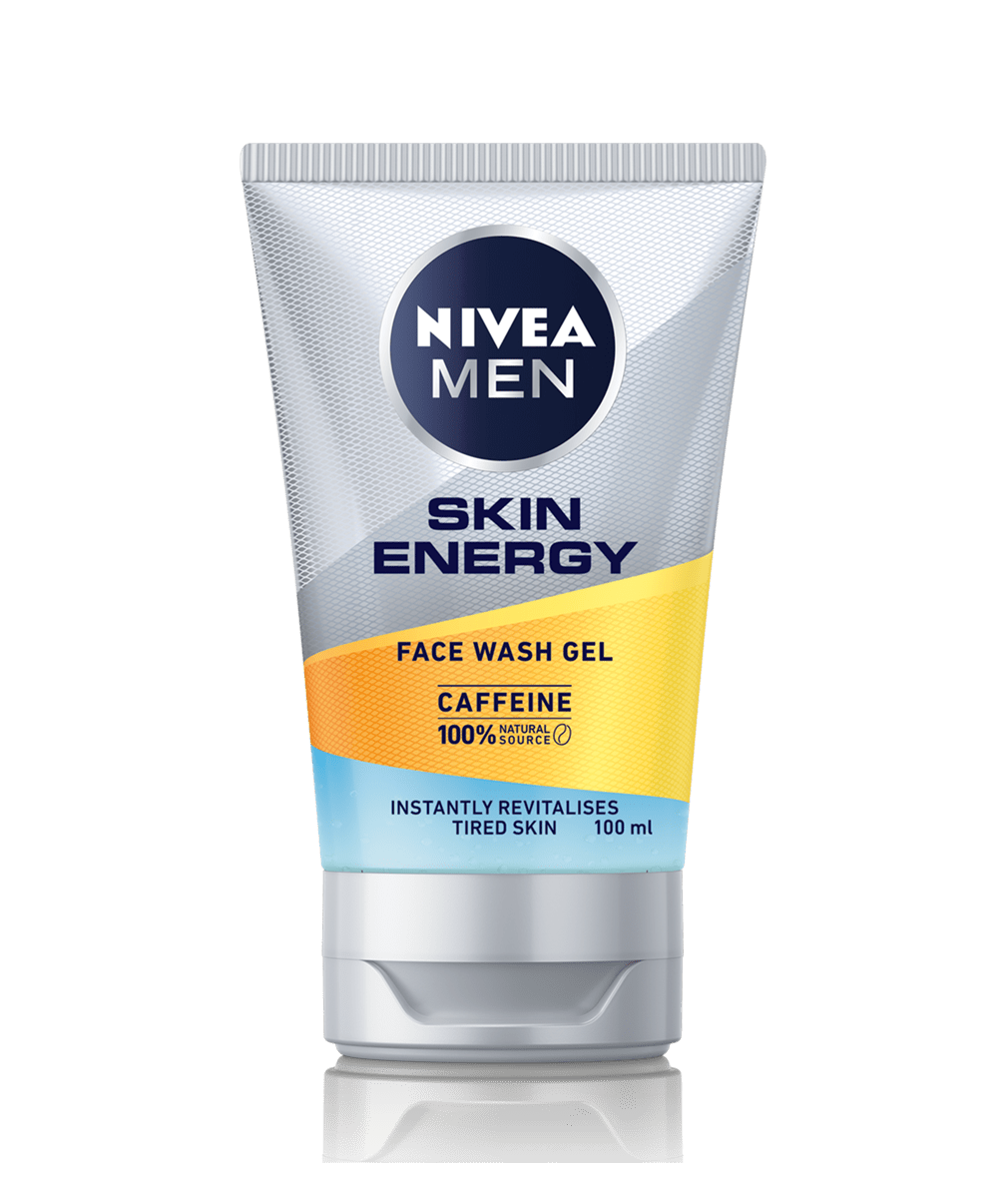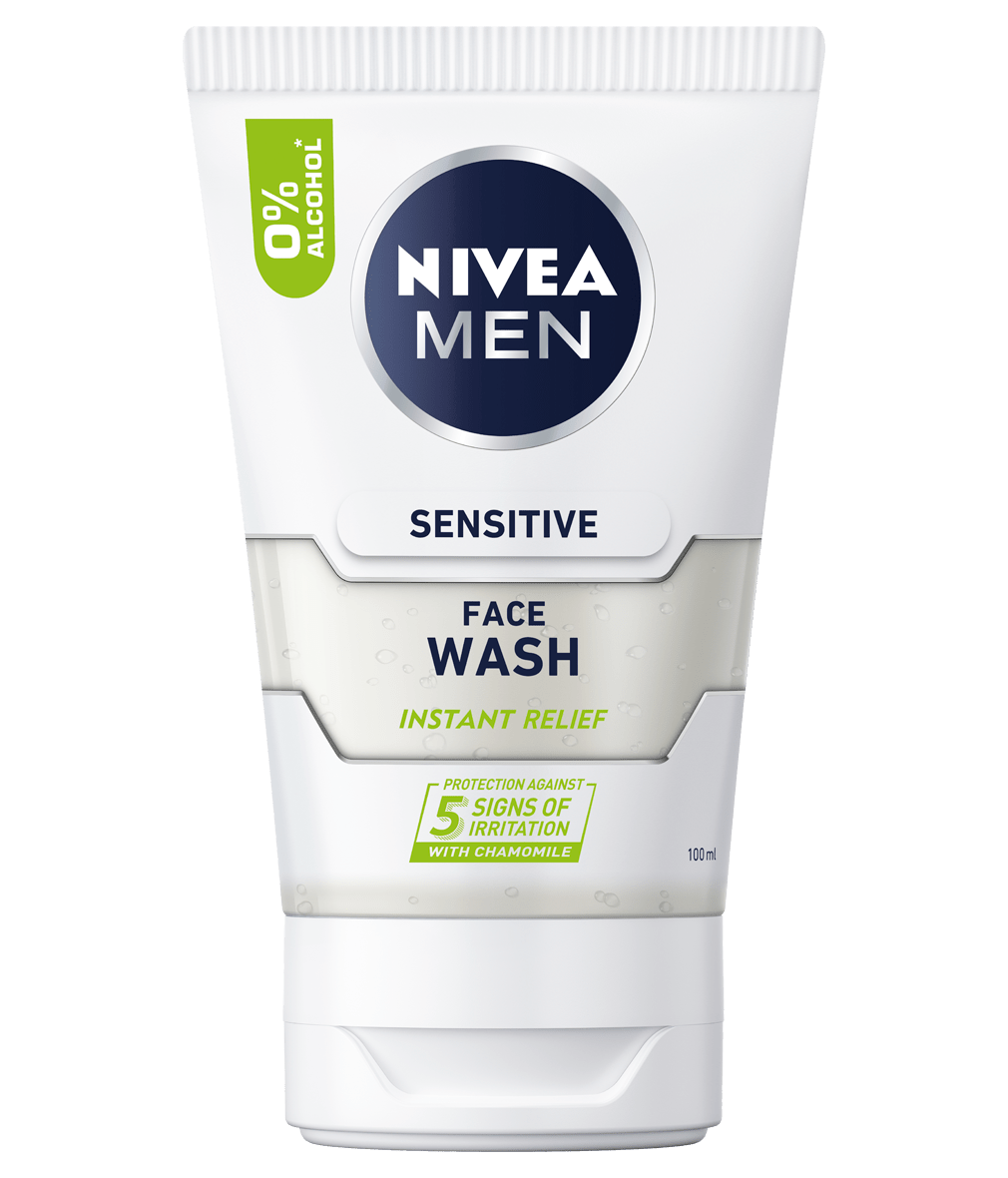 Step 2: Moisturise twice daily
Once you have cleansed your skin (morning and night), the next step is moisturising. This delivers essential vitamins and nutrients to the skin.
According to Esquire Magazine, the biggest reason men don't wear moisturiser is because they don't like how it feels on the face. This is something that is totally understandable – it isn't nice to feel like a product is sitting on top of your skin all day rather than sinking into it.
Find a lightweight moisturiser that sinks right into the skin and feels like you haven't put anything on. A good tip is to look for the words "lotion" or "gel" on the label, as these formulas tend to be more lightweight, like the Nivea Men Skin Energy Morning Fix Gel.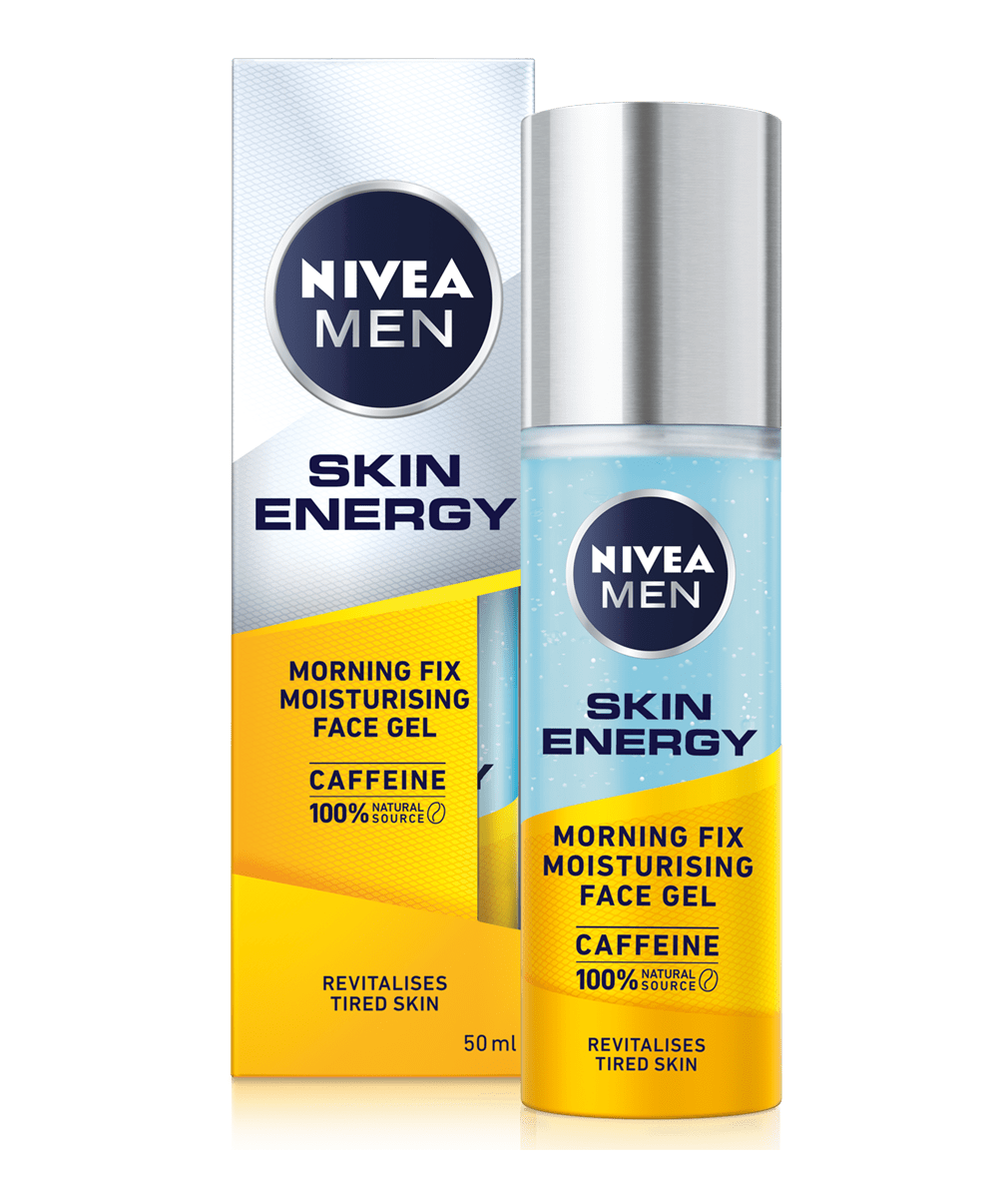 At night, it's good to use something a little heavier as our skin cells regenerate overnight, so something like the Nivea Men Sensitive Intensive Moisturising Cream-Gel would be a good option for the evening time.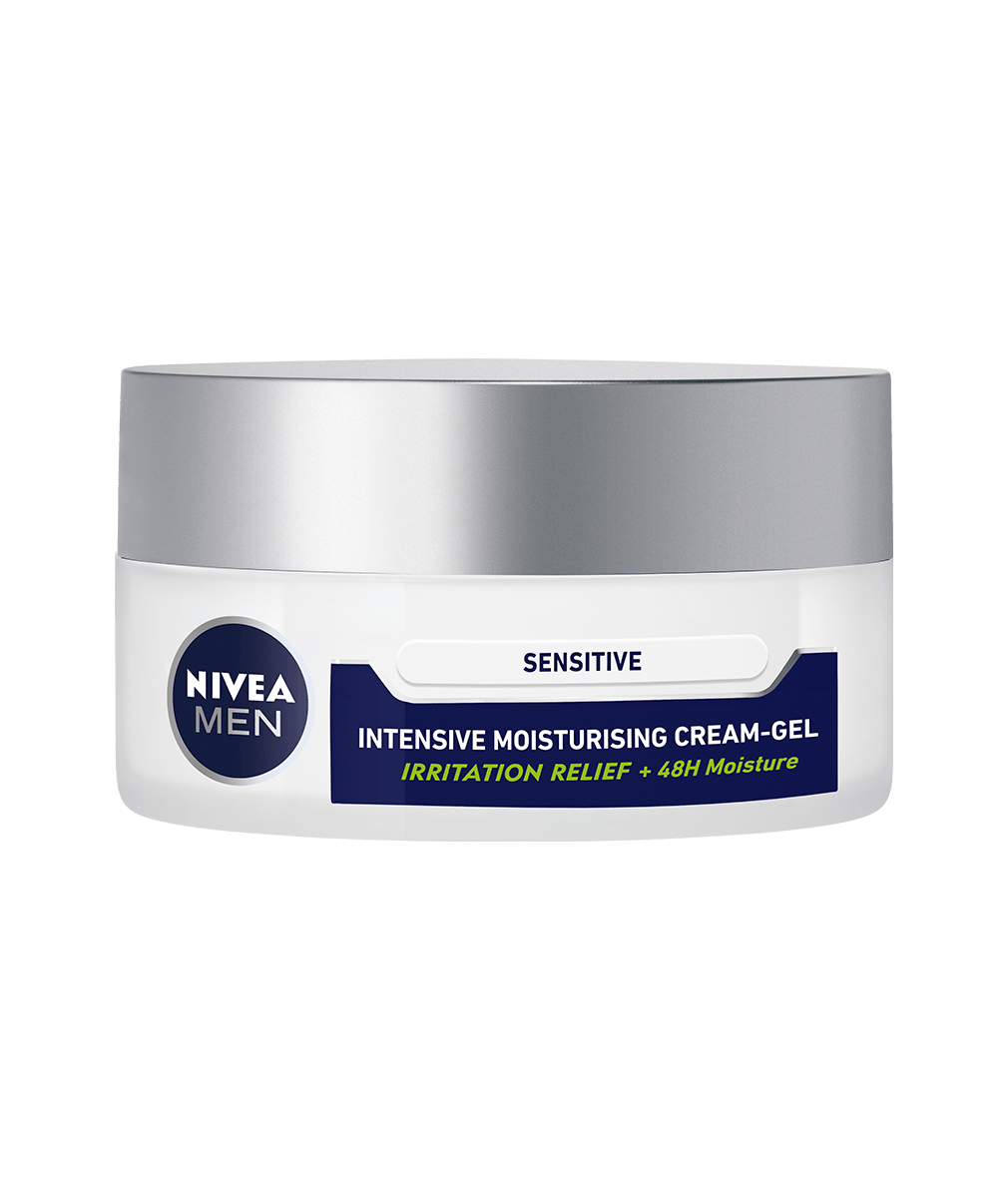 Step 3: Always wear SPF
UV rays from the sun not only cause skin cancer, but are the biggest factor in our skin's aging. Daily sunscreen is the most effective anti-aging. Sun damage, along with skin cancer, causes sun spots, wrinkles, sun burn, dry patches and moles.
Again, Esquire discovered that men don't wear it for the same reason as moisturiser – they don't like how it feels on the skin, but you're just not reaching for the right product. Look for a sun cream that has skin-hydrating ingredients – often these can double up as a moisturiser – like the Cerave Facial Moisturising Lotion with SPF30 (this is the minimum amount of SPF you should look for, avoid anything less).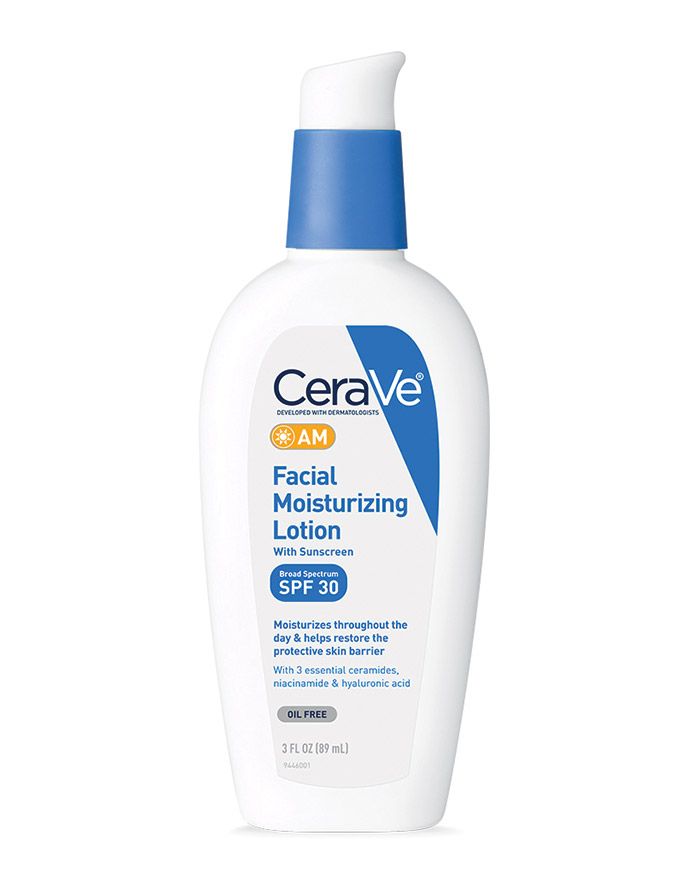 You can also pop on a sunscreen in addition to your moisturiser, the La Roche Posay Anthelios SPF50+ is a lightweight formula that doesn't sit on the skin but still offers maximum protection.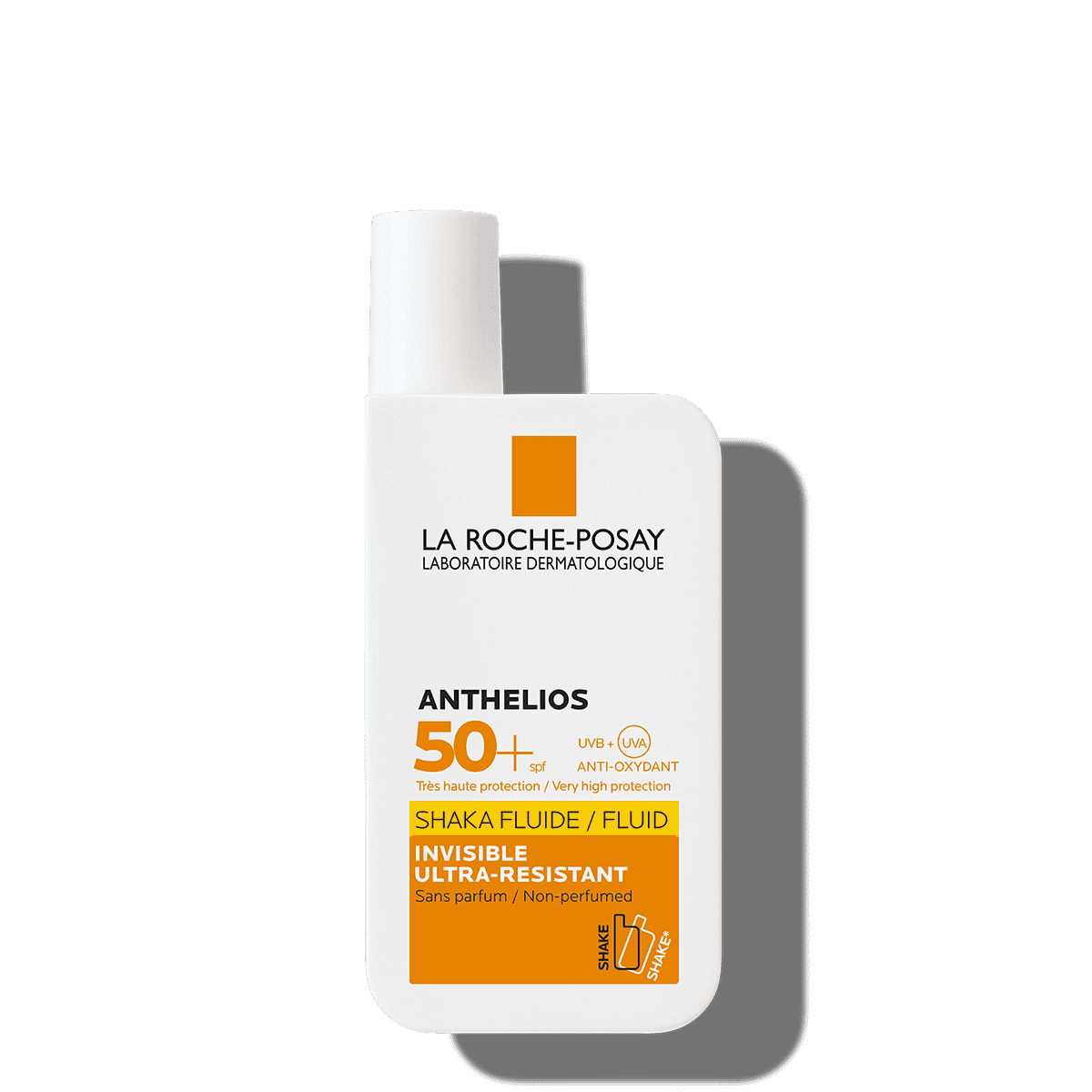 It is also essential as you age to get frequent head-to-toe skin cancer screenings. Skin cancer is easily managed, treated and has a high rate of cure when found early, so it's important to get checked out. Have a look at our article showing how to spot signs of skin cancer on your own body.
Pop into your local CarePlus Pharmacy and pick up any of the products mentioned, or ask our friendly in-store team for a hand.