Anti-Aging: The 6 skincare ingredients you need
No idea where to start with an anti-aging skincare routine? Don't worry – we've got you covered. Just keep an eye out for these super ingredients in your skincare products.
1. Sunscreen
If you have already read our article about wearing SPF - even indoors – you will know that SPF is crucial. Not only does it help protect against skin cancer, it is the single most powerful product to protect against premature aging of the skin.
At least 80% of why we age is due to environmental aggressors (UV rays, pollution) and is preventable.
2. Retinol
Retinol is a dermatologist-approved derivative of vitamin A.
Retinol accelerates skin renewal; evens the skin tone; reduce fine lines, wrinkles and age spots giving you firmer, smoother and more evenly-toned skin. However, retinol can also cause some sensitivity and irritation if used at too high a strength to start off.
Introduce retinol slowly to your skincare routine – using a pea-sized amount with a low percentage (0.25%) every other night. After a couple of weeks, as you start to see results and less irritation you can increase the percentage to 0.5% every night, then gradually build up to 1% as you see more positive effects and irritation ceases and tolerance improves.
Remember:
While using any retinol product, you will need to apply SPF the morning after
Always use retinol products at night – UV exposure tends to deactivate most retinol products, making them useless


3. Vitamin C
Research has shown that vitamin C is one of the best ingredients to protect the skin from aging. It stimulates collagen (protein in the skin), brightens the skin, reduces pigmentation, damage and redness and acts as an antioxidant to protect the skin from aging.
Using retinol in conjunction with vitamin C can help improve its effectiveness. It is recommended to apply your vitamin C product in the morning and your retinol product at night for the best boost for your skin.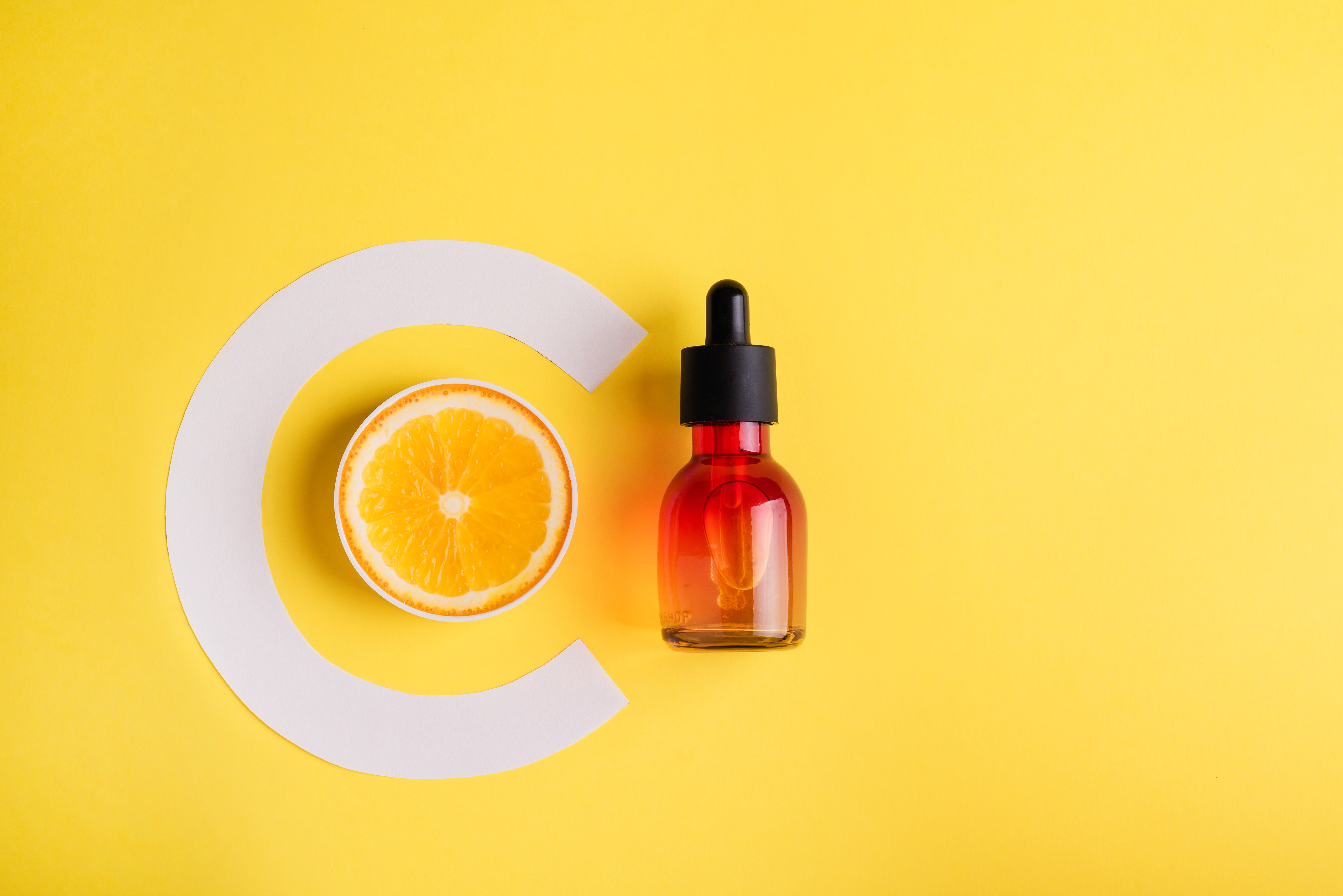 4. Lactic Acid
Lactic acid is an alpha hydroxy acid (AHA). Simply put, it is a gentle chemical exfoliant that penetrates the top layers of the skin.
Lactic acid has many powers backed up by research, including the ability to accelerate the skin's exfoliation process; draw in moisture to hydrate the skin; tackle uneven skin tone, pigmentation, texture and aging and protect the skin's barrier by improving the production of ceramides.
Lactic acid stimulates the skin's surface, promoting cell turnover and natural skin exfoliation by sloughing off dead cells, leaving you with a brighter complexion.
As a result of regular lactic acid use, your skin will likely become more sensitive to the sun so it is vital to use SPF every day.
5. Niacinamide (Vitamin B3)
Research has shown that niacinamide significantly improves the appearance of aging facial skin through the reduction of fine lines and wrinkles, hyperpigmented spots, red blotchiness, skin sallowness (yellowing) and improved elasticity. It is a water-soluble vitamin that works with the natural substances in your skin to do this.
It also helps to visibly minimise enlarged pores, improve uneven skin tone, diminish dullness and strengthen a weakened surface. Niacinamide reduces the impact of environmental damage due to its ability to strengthen the skin's barrier, while also helping to repair signs of past damage on the skin. Otherwise, these daily aggressors make our skin appear older, dull and less radiant.
For best results, use leave-on niacinamide products, applying them to cleansed skin twice daily.
6. Glycolic acid
Glycolic acid is the most popular alpha-hydroxy acid (AHA) used in skin care. It comes from sugar cane, and is the smallest AHA, so it is the most effective at getting into the skin. Glycolic acid is a powerful anti-aging agent.
"It is a chemical exfoliant that removes dead skin cells by loosening the 'glue' that holds the dead cells to the top layer of skin," according to Dr Dennis Gross – dermatologist and founder of Dr Dennis Gross Skincare. "Once these dead cells are removed, new, youthful cells are revealed".
Go for a glycolic acid that contains other AHAs and BHAs at low concentrations, which allows you to target multiple skin-care concerns at once and won't be as irritating as a glycolic peel. Avoid layering them along with prescription retinoids, like Retin-A, benzoyl peroxide, and instead use one in the morning and the other at night.
Using glycolic acid increases sun sensitivity even when it's not on the skin, so being vigilant with your sunscreen is key to prevent extra sun damage.
Sources – Google (2020)