Be SkinCare Aware: Chemical vs Physical SPF
Sunscreen facts
As Summer rolls around again and the weather has started to warm up, sunscreen is back on the minds and agendas of many people. An important thing many people do not realise is that there are two different types of sunscreen – chemical and physical. You can determine which type of sunscreen is which by looking at the consistency and packaging of the product.
Chemical sunscreens are generally less thick in consistency and more transparent. Physical sunscreens will generally list zinc oxide and/or titanium dioxide in the ingredients.
David Harvey, M.D., a Piedmont dermatologist and surgeon gives some advice on the different types of sunscreen. This article also contains information adapted from La Roche-Posay.
Physical sunscreen
Physical sunscreens work by deflecting the UV rays. They sit on the surface of the skin and essentially block and scatter UV rays. Physical sunscreens do this via mineral filters in the product – most commonly zinc oxide and titanium dioxide. While such physical UV filters can be found by themselves in sunscreens, they can also be used alongside chemical filters to create a very high SPF, non-irritating, light and breathable sunscreen formulation.
Pros
Easy to see where they have been applied/rubbed off (thicker and whiter formula) – ensures sensitive areas are protected
Less irritating ingredients so a better fit for sensitive skin than certain chemical filters
Cons
Heavier and thicker on the skin than a chemical version with the same SPF, therefore not the best choice of oily or acne-prone skin
Mineral ingredients offer less protection from harmful UVA radiation than chemical ingredients
Typically more difficult to fully blend in to the skin, however new products to give less of a white cast and more of a matte, smooth appearance to the skin are constantly being created
Chemical sunscreen
The vast majority of sunscreens you would find in a pharmacy are of the chemical formulation. Chemical sunscreens contain active sun filters that penetrate the skin absorb the UV rays, preventing them from causing damage to the skin. The active ingredients in chemical sunscreens include avobenzone, octinoxate and oxybenzone.
Pros
Provide highly effective protection without having to be in high concentrations
Formulated with a lightweight, non-sticky texture – ideal for daily wear
Spreads easily on the skin and no "ghosting" white-faced effect
Cons
Certain chemical UV filters have been know to cause allergic reactions and irritation on sensitive skin
Water-resistant formulation
Absorbs quickly into the skin
Some concerns in recent years about potential free radical damage from long-term use. Free radicals can cause damage to our skin's DNA which can speed up skin
However, most modern formulas of chemical sunscreen now contain antioxidants to safe-guard your skin's health.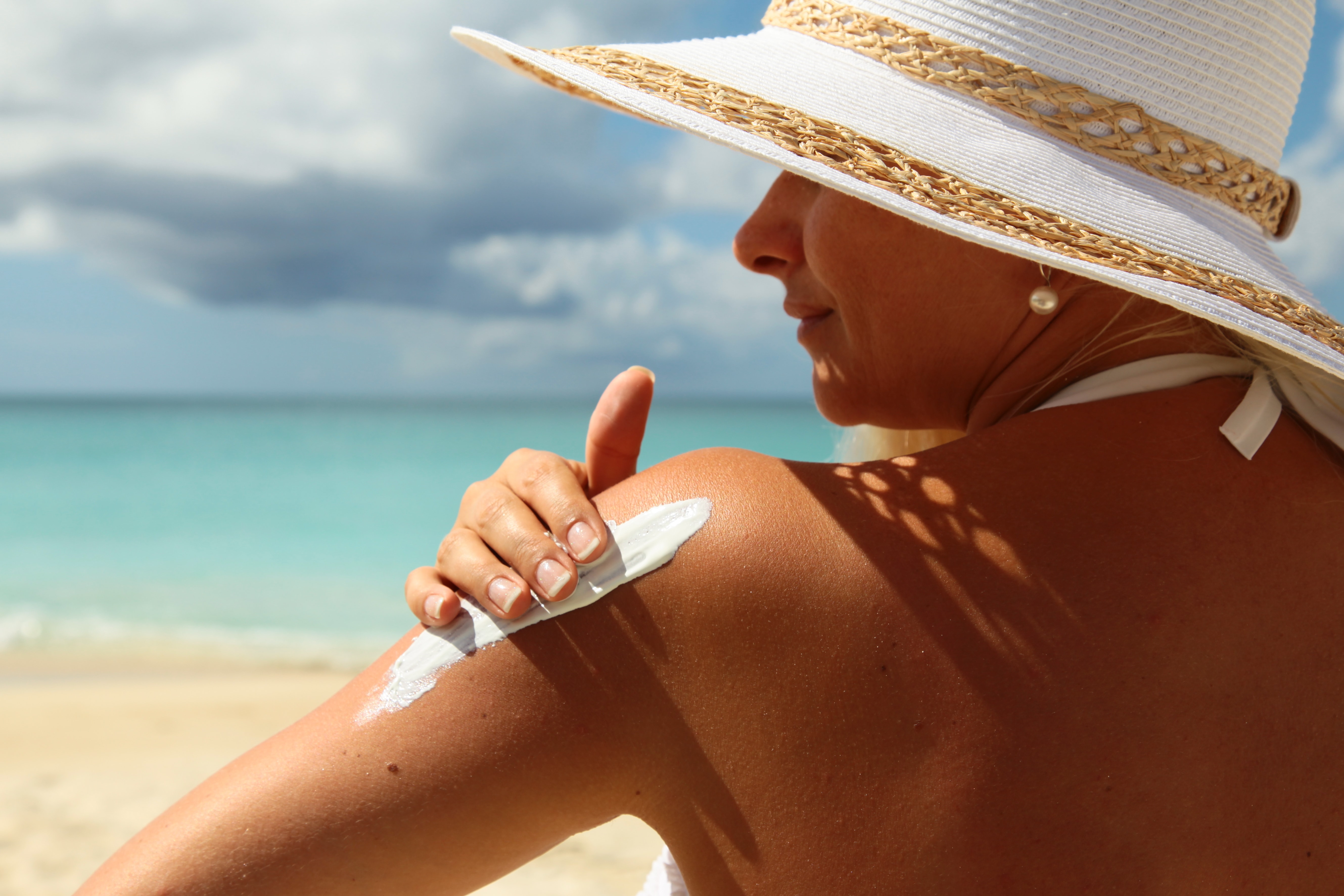 What to choose for your skin type
When comparing chemical and physical sunscreen, there is no definite winner. It is more so a personal decision based on the unique needs of your skin and lifestyle.
Whether you choose physical or chemical SPF, there are several things to look for on the label:
Broad spectrum (protects from both UVA and UVB rays)
Fragrance-free
Noncomedogenic (it won't clog your pores)
Oil-free
Paraben-free
SPF of at least 30 or higher
Try me
La Roche-Posay's Anthelios range uses a combination of both kinds of UV actives (chemical and physical) to achieve maximum broad-spectrum efficacy in the most comfortable to wear formulas. All formulas of La Roche-Posay sunscreen are dermatologically tested to ensure maximum tolerance for sensitive and allergy prone skin.
Combination formulas with multiple filters can be used to ensure the most effective broad-spectrum protection from both UVA and UVB rays.
For normal to combination skin, formulas with chemical UV filters can provide superior texture and comfort paired with very high UV protection. Free from fragrance and parabens and formulated with soothing, antioxidant-rich La Roche-Posay Thermal Spring Water, Anthelios XL Ultra-Light Fluid SPF 50+ offers high-level protection for sensitive skin. Ideal for daily wear alone or under make-up, it also helps prevent against sun-induced pigmentation.

Lightweight and non-greasy, Anthelios XL Anti-Shine Dry Touch SPF 50+ is perfect for oily, acne-prone, sensitive skin. It combines chemical UV filters with mattifying ingredient Airlicium – an anti-sweat molecule that can absorb up to 150 times its volume in sebum, sweat and oil.

Dry, sensitive skin is protected and nourished with Anthelios Ultra Cream SPF 50+. Light but moisturising, Ultra Cream uses chemical filtering to deliver non-greasy, broad-spectrum protection without any masking effect. Glycerin hydrates the skin as Thermal Spring Water soothes and antioxidant Baicalin fights free radicals.
Protection from both types of rays is vital as, while many people understand the risk associated with UVB rays, UVA rays – which cannot be felt – represent 95% of UV rays on the earth's surface. They penetrate more deeply into the skin and play a significant role in accelerating premature ageing. Lack of protection over time can lead to deterioration in the skin cells, irreversibly damaging the DNA, and potentially leading to the development of skin cancer.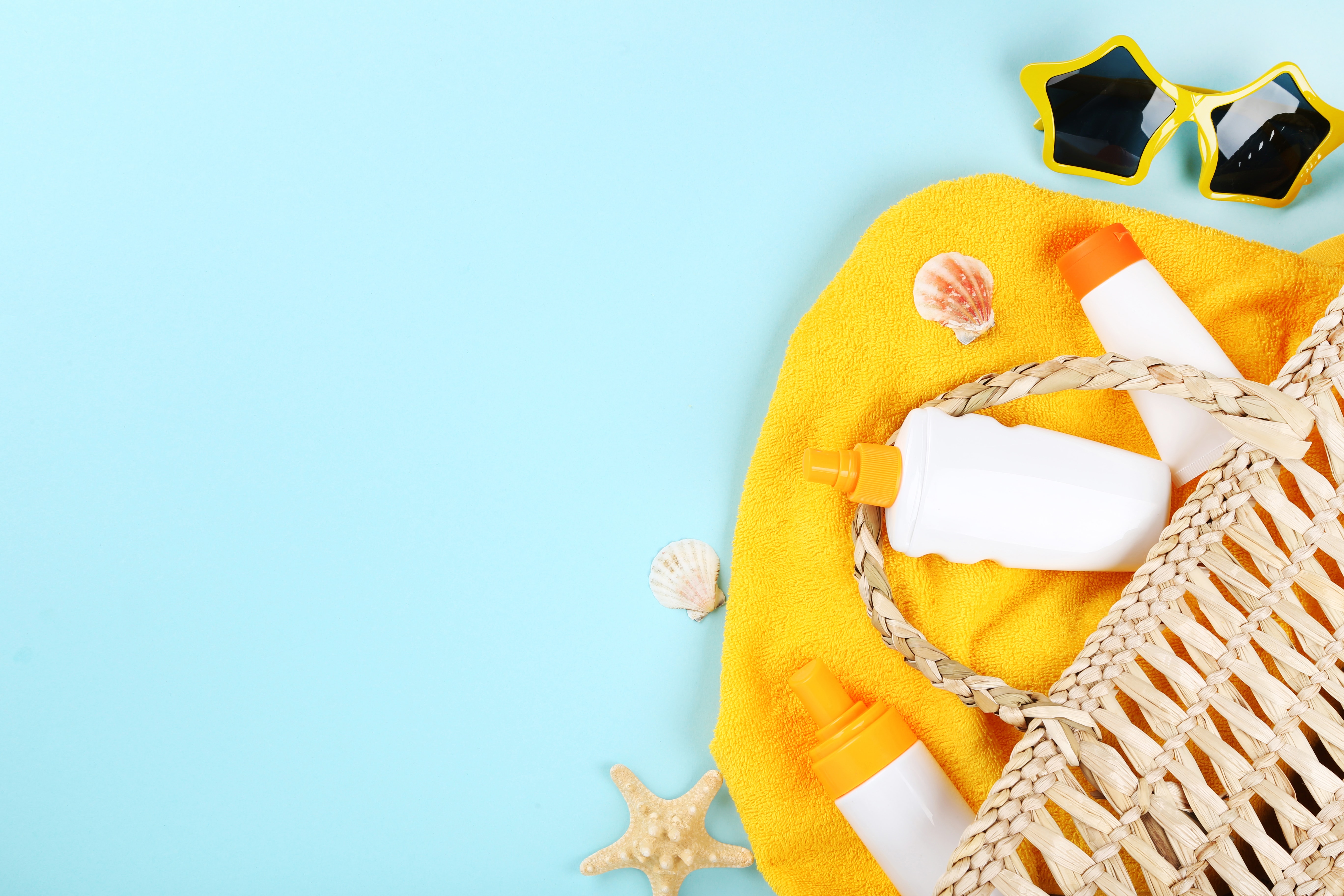 Pop into your local CarePlus Pharmacy and ask for help choosing a sunscreen that is right for you.