Face vs Body Sunscreen: Your Go-To Guide
As the skin on our face and body differs on a number of factors including thickness, sensitivity and oil content, using the same sun cream on the face and body is not always a good idea. Check out our go-to guide before you hit the beach with your SPF this Summer.
Face sunscreen
When it comes to picking a sunscreen for your face, choosing a high-SPF, broad-spectrum sunscreen is vital for protection from both photo-ageing UVA rays (causing lines, skin dullness, and pigmentation), as well as cancer-causing UVB rays.
There are a few things to keep in mind when choosing a facial sunscreen:
Skin type
If you have sensitive skin on your face it is important to take extra care when choosing a sunscreen. Go for high-tolerance, dermatologist approved products like the La Roche Posay Anthelios range.
The right texture is also an important factor. For dry skin, go for a cream formula and for an oilier skin try a light fluid or milk formula.

Within the La Roche-Posay Anthelios range, for dry skin, try the non-greasy hydration of the SPF 50+ Comfort Cream. This formula is light and easily absorbed by the skin, while nourishing and protecting the skin without leaving a white cast behind.

A favourite among top dermatologists for normal to combination skin is the Anthelios XL SPF 50+ Ultra-Light fluid in the same range. This combines a lightweight (meaning it won't be cakey), non-greasy formula with the highest UVA/UVB broad spectrum protection available (SPF 50), protecting you against free-radicals from the sun. It is water-resistant, fragrance and paraben free and is ideal for sensitive skin to wear year-round under makeup as it won't weigh down the skin (Karen Hammerman of Schweiger Dermatology Group.)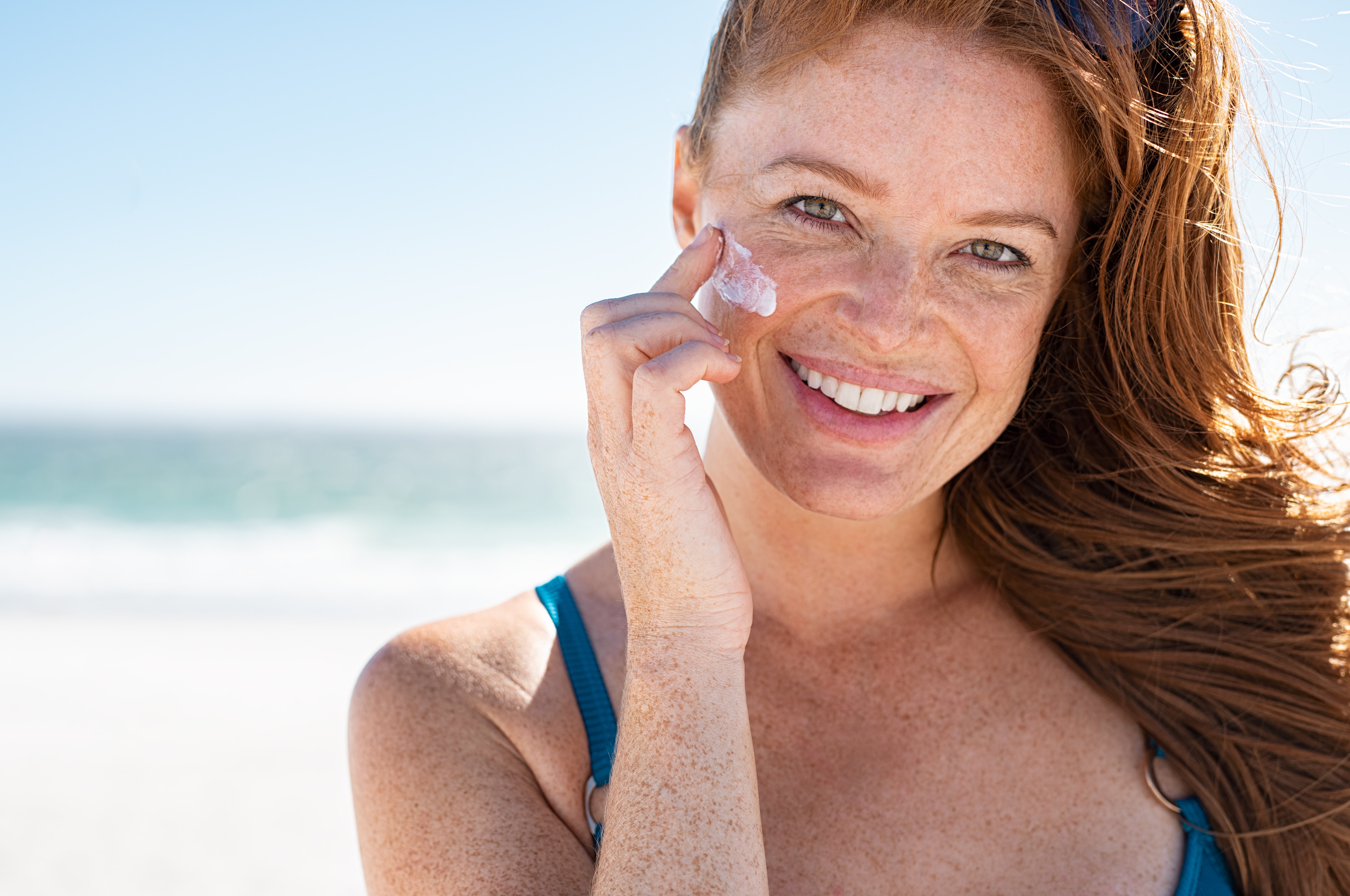 Non-comedogenic formula
It is important to choose a product that is non-comedogenic to avoid break outs (comedogenic means "tending to cause blackheads by blocking the pores"). Again, enter La Roche Posay's Anthelios XL SPF 50+ Ultra-Light fluid. Mineral blockers zinc and titanium dioxide do most of the hard work here, but a non-irritating blend of chemical screens help to increase the protective factor.

Regardless of your skin type, using a non-comedogenic sunscreen is the easiest way to avoid break outs. Always check the label before purchasing or ask our friendly CarePlus Pharmacists if you are unsure.
Try a tint
Consider whether you will be wearing sunscreen on its own, or underneath your foundation? If you don't want to wear a lot of make-up but are deathly afraid of the white cast a sunscreen can leave behind or you just aren't comfortable with zero coverage, why not try a tinted option?

All La Roche Posay's Anthelios facial sunscreens come in both tinted and non-tinted formulas. While the non-tinted sunscreens absorb instantly for an invisible, non-sticky finish (and no white cast), the tinted versions provide greater coverage and a healthy glow for all skin tones.
Look after your lips
Our lips have thin skin with very little melanin, so they have minimal natural protection from aging and damaging UV rays (Tsippora Shainhouse MD, a board-certified cosmetic and medical dermatologist).
Because the lips are exposed to the sun every time the face is, they are not only at risk of sunburn, but can also develop pre-cancerous scaly, non-healing patches on the lips.
If these patches are left untreated, these can progress into squamous cell skin cancers—and with lip skin being so thin, these cancers of the lip have a higher risk of spreading or becoming invasive. The skin on the lips is also at risk for developing melanoma, a potentially lethal form of skin cancer. If you notice a new dark spot on your lip, see your dermatologist as soon as possible.
The best way to keep your lips safe is to regularly slather on lip balm with SPF.
Choose lip balms with SPF 15 or higher and re-apply frequently as it can wipe off easily with eating, drinking, talking etc.
Look for emollient lip balms – they should contain two types of moisturising ingredients – humectants (e.g. hyaluronic acid, glycerin, honey) and emollients (petrolatum, coconut oil, shea butter). Humectants draw moisture into the top layers of your lips, and emollients lock the moisture into place.
Avoid drying ingredients like menthol, camphor, phenol and salicylic acid when choosing a lip sunscreen.
Avoid glossy lip balms – these actually attract UV rays to the lips
If you have sensitive skin, avoid lip balms made with beeswax as it is an increasingly common cause of allergic contact dermatitis. Your lips may become red, itchy, painful or blistered.
Try the La Roche Posay Anthelios sun protection stick (SPF 50) or the Nivea Sun lip balm (SPF 30) in your local CarePlus Pharmacy.
Body sunscreen
The skin on the body has complexities just like the face, so it is important to consider these complexities before purchasing body sunscreen.
Feel & finish
Choosing a lightweight product that is comfortable to wear will be a much more enjoyable experience than wearing a heavy, greasy product that takes the entire day to sink in to the skin.
Normal to oily skin types will love the light feel and ease of application of the paraben-free, non-comedogenic Anthelios XL SPF 50+ Ultra-Light Spray. For drier skins, the nourishing and protective Nutritive Oil from La Roche Posay combines a summery hypoallergenic fragrance with a luxurious dry-finish oil.

Avene's Very High Protection 50+ Spray not only offers a high SPF but manages to do so without the addition of any ingredients associated with negative impacts on health and the planet included in a lot of other sun protection products (oxybenzone, octinoxate, parabens and 4-methylbenzylidene camphor). Easy to apply as a spray, it dries clear in less than 10 seconds, leaving no residue or stickiness behind. Containing soothing thermal spring water and pre-tocopheryl, an antioxidant, for added protection.
Nivea Sun also has a broad range of sunscreens for the body ranging from fun coloured (high protection) sunscreen for kids to Protect & Moisture SPF 50 lotions.
Re-apply, re-apply, re-apply
While all sunscreens should be reapplied every two hours, if you are swimming or exercising, it is imperative to re-apply as soon as you dry off.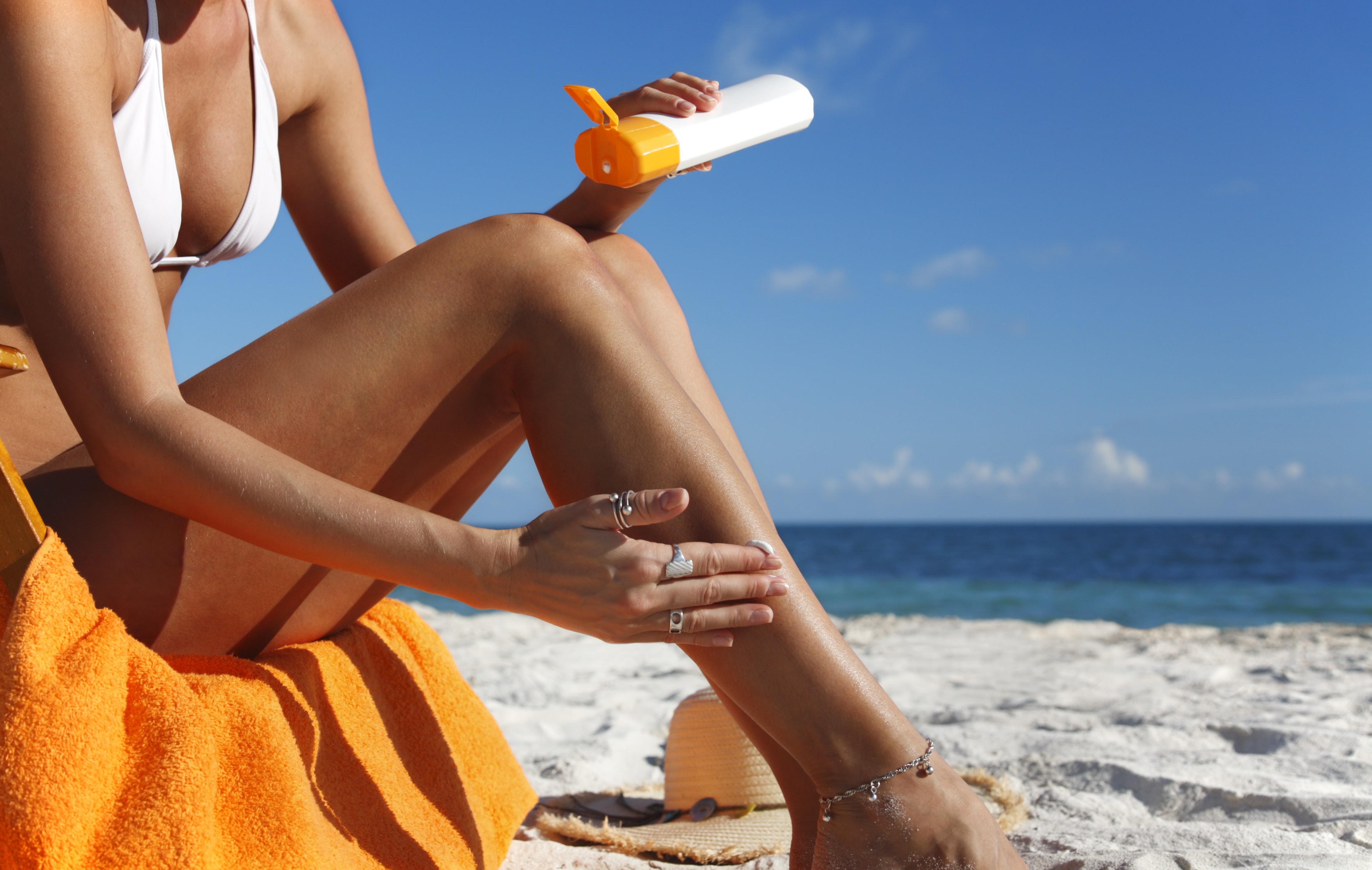 Pop into your local CarePlus Pharmacy and pick up the face and body SPF products you need for the summer and ask our friendly CarePlus Pharmacists for any advice you may need on which one is best for you and your skin type.