Injury recovery: Physiologix range
Physiologix is a dynamic support range developed by Irish physiotherapists using the latest in innovative design and fabric technologies to provide outstanding comfort and uncompromising support to aid in the recovery of injuries.
There are four different levels of compression and support.
1. Essential Support Range
Physiologix Essential Support Range is intended for those whose everyday freedom of movement is restricted due to a minor injury or disorder. Each product has a high degree of effectiveness, comfort and quality. Physiologix Essential Supports assist pain relief and improve stability with mild compression & warmth.
2. Advanced Support Range
Physiologix Advanced Supports have a revolutionary patented hexagonal design which conforms to the natural contours of the anatomy. Each hexagonal cell has independent compression targeting joint structures and surrounding muscle tissue creating a more versatile product aiding in the recovery of strains, sprains, swelling and soreness.
3. Ultimate Support Range
Physiologix Ultimate Support Range is the professional's choice for more severe and permanent injuries or injuries with reduced function. Each product in this range composes of a soft Neoprene blend that provides additional compression and heat retention whilst helping improve blood circulation, it's COOLMAX® fabric technology ensures moisture is moved away from the body keeping the area cool & comfortable.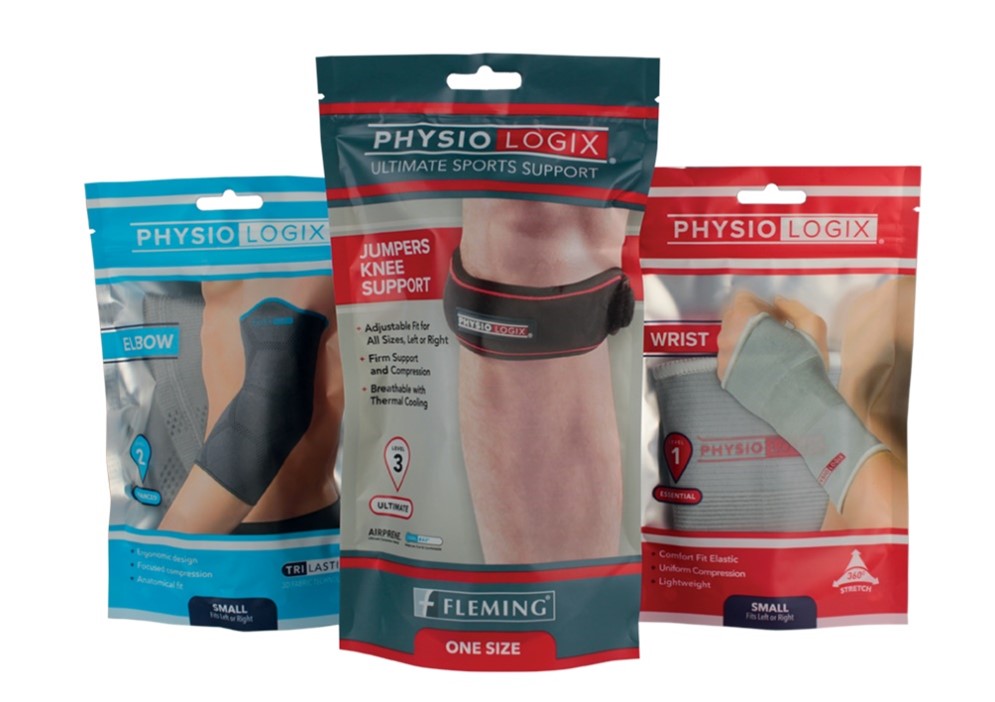 4. Strapping Tapes
Strapping tapes are great for Sprains, Strains, and injury prevention. There are 52 tapes to choose from, Kinesiology, Cohesive wrap, Sports and Zinc Oxide Tapes. They are easy to tear, unroll and remove.
Pop into your local CarePlus Pharmacy to pick up any of these fantastic product to aid you in your recovery from injury.
Check out Fleming Medicals quick video on the full range on YouTube here: