Packing your Hospital Bag with Aoife Walsh
One of our fantastic BabyClub ambassadors, influencer Aoife Walsh, wrote this brilliant article about what she has packed in her hospital bag as she expects her first baby in the coming weeks.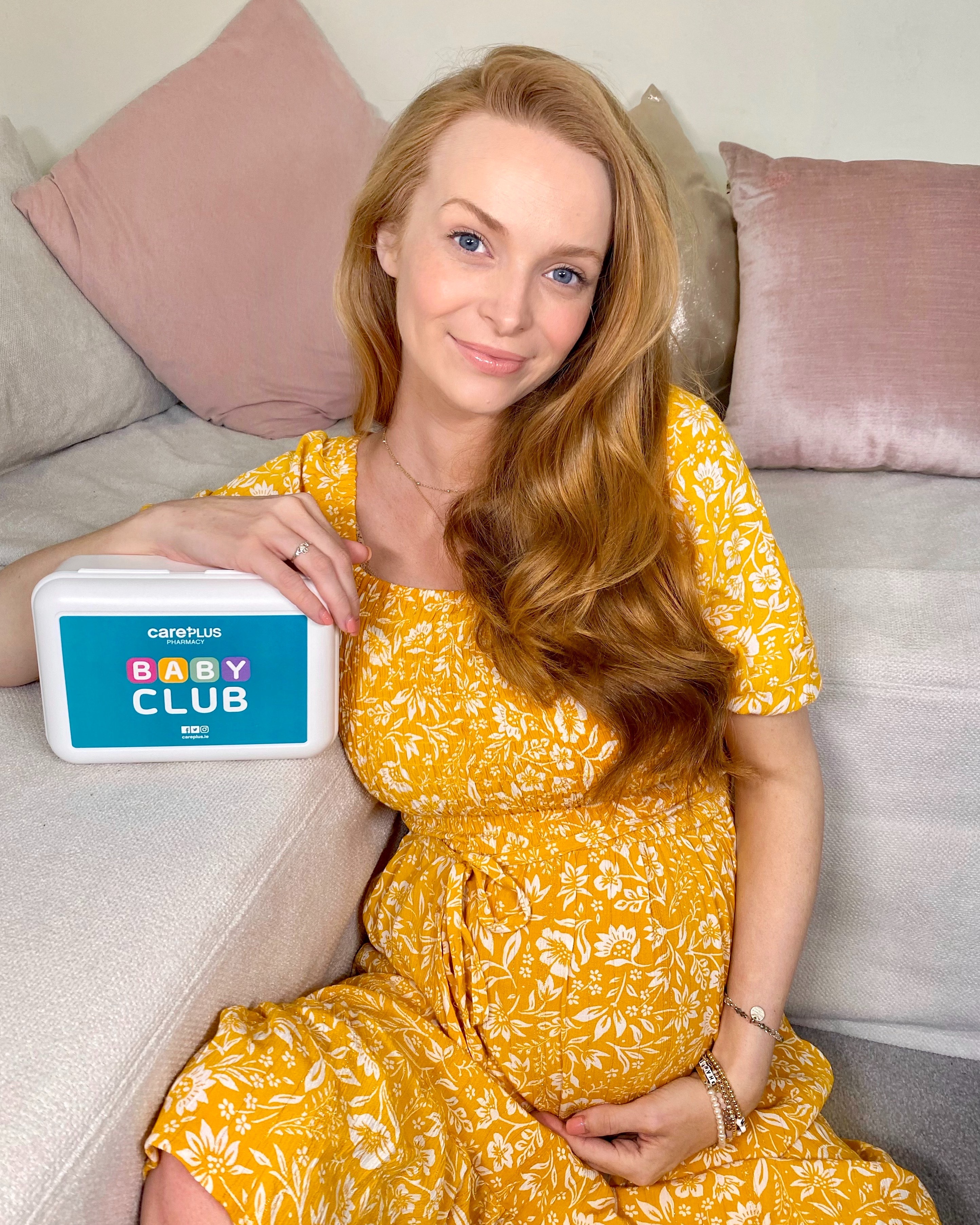 A friend told me many months ago when she was expecting her baby, that it's never too early to pack your hospital bag. She ended up having a short stay in hospital at 30 weeks and sent her frantic husband home to root through the drawers for her essentials.
I believe the secret to success in having a baby and parenting is organisation, and this is something I'm actively trying to improve my skills on in preparation for becoming a new mum.
With that said, I wanted to share my own hospital bag and the essentials I'm bringing with me for the most important and exciting day of my life. From chatting to other mums who have gone before and doing extensive research online, here are the items I've decided to include:
What I packed for myself:
Maternity pads - normally come with 10 in a pack which should work depending on how long you stay
1 maternity bra
1 nursing bra for breastfeeding
3 maternity nightdresses
Dressing gown (I went for a light cotton one as I'm giving birth in July so it shouldn't be too chilly)
Fluffy socks as your feet will get cold
Slippers
2 large pairs of black cotton underwear per day, depending on length of stay. Disposable ones will also work
Flip flops for showering
Little bag for personal items
Hair ties and clips for labour and breastfeeding
2 dark towels
Toiletries: lip balm is a must (the last thing you want is dry lips when you're trying to push a baby out), toothbrush, toothpaste, hairbrush, dry shampoo, cotton wool, face wash and some small make-up items if you choose to wear it
Breast pads
Nipple cream
Snacks
Refillable water bottle
Phone charger with long cable
Eye mask & earplugs
Handheld fan
Own pillow (with coloured pillow-case so the hospital doesn't think its theirs)
Going home outfit
Birthing equipment like a birthing ball or TENS machine if you plan on using it
Notepad & pen to take down any important information or tips from midwives
A folder for keeping certain documents safe, such as the birth registration
Sandwich bags (these can be used to separate out baby's outfits)


Hospital Bag for Baby Girl
I like to divide it into:
Baby's labour ward bag for when she is first born and the midwives or your birth partner will dress her. It's handy to have this separate and easy to put your hand on
Baby's hospital bag for the duration of the stay in hospital
Baby labour ward bag:
Newborn nappy
Vest
Baby grow
Hat & mittens as they get cold
Baby hospital bag:
6 vests
6 baby grows
Muslin cloths
2 hats
Cardigan
1 pre-washed baby towel
3 cellular blankets (one for underneath baby to lay her down on, one to swaddle her in and one draped over)
2 cot sheets
A dummy/soother
1 pack of newborn nappies
Cotton balls
Nappy cream
Baby wipes
Going home outfit
Car seat
Having your items and baby's items in two separate bags is a good idea and will save time spent looking for a specific item.
There's no cut and paste list - you won't necessarily need everything on this list or I might be missing things that are important to your birthing style. There are of course also going to be things that are personal to you that you just can't live without!
I hope you have found the tips I have learnt along the journey of my own preparation useful. I'm feeling pretty confident I've got everything I need so far, so fingers crossed! Best of luck to all the mummies-to-be on your exciting journey. It's such a special time.