Aveeno Baby: Gentle Care for Baby Skin
A lot of love goes into the formulation of AVEENO® Baby products for your little one. You can feel confident that they can offer you everything you need - from daily care to soothing care, with products that contain naturally derived and carefully selected ingredients.


Formulated to help protect the delicate nature of your baby's skin, all the AVEENO® Baby products are:
Dermatologist tested
Paediatrician tested
Dye-free
Soap-free cleansers
Ingredients include:
Oat extract / oat essence (avena sativa kernel extract)
What is it?
Oat kernel extract is a liquid produced from oat plant.
What does it do?
It is naturally rich in avenanthramides - known for their soothing and potent antioxidant properties.
Colloidal oatmeal (avena sativa kernel flour)
What is it?
Colloidal Oatmeal is a powder produced by the fine grinding of oats.
What does it do?
Colloidal Oatmeal is known for its moisturising properties that help prevent water loss from the skin. It is a prebiotic with the ability to support the growth of microorganisms naturally found in the skin microbiome.
Oat oil (avena sativa kernel oil)
What is it?
Oat oil is a liquid extracted from oat grain.
What does it do?
Oat oil is naturally rich in lipids which are essential components for a proper functioning skin barrier.
Ceramide (ceramide 3)
What is it?
Ceramides are important structural components of the epidermis.
What do they do?
Ceramides are essential for maintaining skin barrier function and preventing water loss from the skin.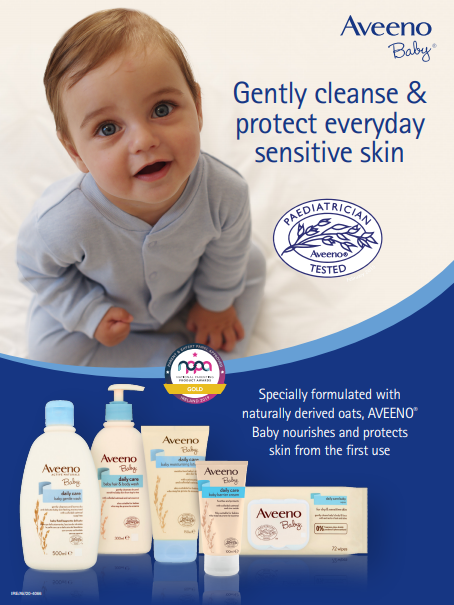 Aveeno Baby products are available in CarePlus Pharmacies nationwide.
Information from AVEENO®