Working from home: Our 10 tips
For many of us, working from home is a whole new experience during this time of social distancing. While it can be difficult to get used to at the start, we have compiled a list of 10 helpful tips to make it as easy and productive as possible.
1. Protect your workspace
Try to find yourself a dedicated and comfortable spot where you can work and can associate that spot with your job. That means, you have to leave that spot when you're off the clock – so no, you cannot work from your bed and ideally not your couch either.
If you live with other people, talk to your family members or roommates about the hours you are working and lay some ground rules together during those hours. By being proactive in this way, it avoids interruption as much as possible.
2. Know when to log off
Actually logging off and stopping work can be one of the most challenging aspects when it comes to working from home as it's harder to "leave" work. Be strict with yourself – set "in office" hours as normal and communicate these hours with both colleagues and family who may be trying to call you repeatedly, on the hour.
You may receive work e-mails and notification at any hour of the night, which is why it is important to develop a habit of setting a time where you officially log off for the night.
3. Be kind to yourself
It is important to cut yourself some slack at this time. Working from home can be a big transition if it's not something you have done on a regular basis before. You can feel lonely, isolated, stressed, frustrated, anxious, unmotivated or any combination of these feelings. But there are also times where you will feel relieved, productive and energised.
These feelings are all normal as you get used to this new set-up. Be easy on yourself, you're doing the best you can.
4. Have a daily plan
When working alone, outside of your usual office environment, it is helpful to keep a more structured daily schedule than you usually would. Break up your morning into time slots and fill in what you will be working on in each of these slots. Write down any conference calls you may have and what time these are scheduled for.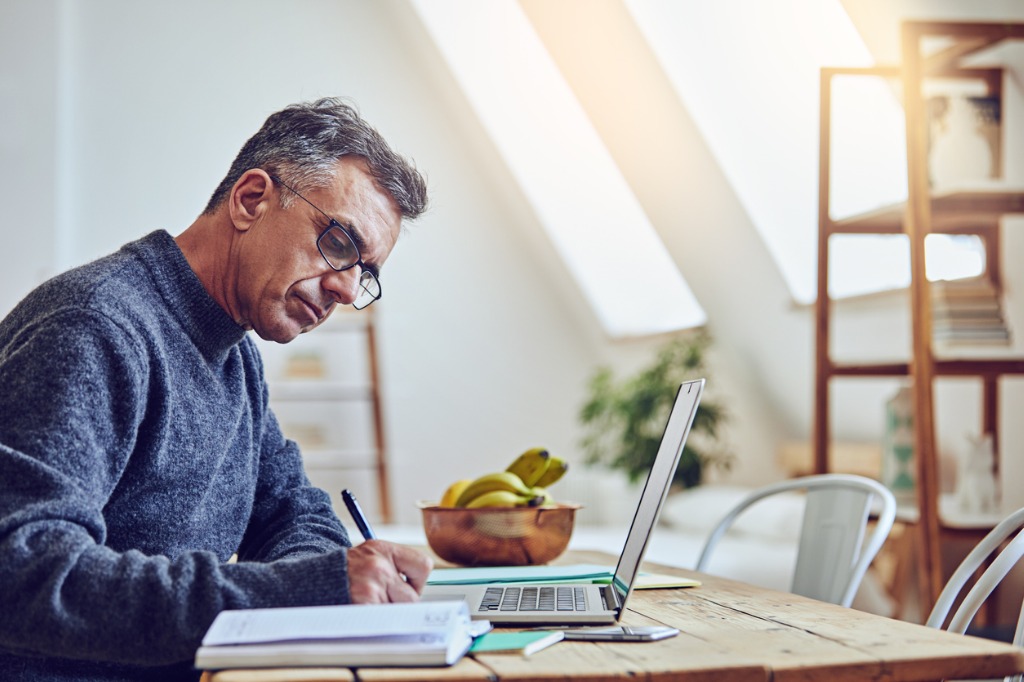 5. Take scheduled breaks
As important as it is to schedule your work, it is equally as important to actually schedule breaks into your day. Try setting an alarm to get up and stretch or just walk around every hour or so.
Take your lunch break away from your e-mail/workspace for at least 30 minutes. Eat lunch somewhere else or chat with a friend while walking around your home or garden.
Breaking up the day and allowing your body to move in this way means you will come back to your workspace feeling refreshed and your productivity will be increased as a result.
6. Get practical
Make sure you have a chair that gives you optimal back support so you don't end up with a sore back a couple of days in. Invest in a hands-free headset for ease on long calls, or at the very least have some earphones you can pop in.
In terms of other practicalities, make sure you're up to speed on your employer's remote work/work from home policy in terms of procedures and expectations. Dress and groom as if you are going in to work as normal – you don't want to be caught off guard with a video call from the boss if you're sitting up in bed with your pyjamas and spot cream still on.
7. Overcommunicate
Communication is key in any workplace, but even more so when you are working remotely. It is much easier to communicate on little things when someone is sitting next to you or a couple of desks away, but harder when you are at home at your kitchen table. This is why it's important to almost overcommunicate – if you wonder whether your colleague would want to know something or throw their eye over something before you send it off, share it.
It's also helpful to do an end of day wrap-up so that your colleagues can alert one another to their progress on certain projects – whether short term or longer term. Sending a daily wrap up on any advances you've made or projects you've wrapped up is helpful as it ensures everyone is on the same page regarding what needs to be done.
8. Keep up the water cooler chats
As important as it is to communicate about what you're working on, it is equally important to keep up the casual communication habits you would have had in the office, whether this is a catch up at the coffee machine or water cooler. This will help you maintain a sense of normalcy.
You can do this by having a quick video chat or even a couple of messages over and back checking in on your colleagues whom you would usually get to chat to in person. It's important to go beyond e-mail and use these other digital tools that can better replicate the normal in-person office experience. Check in personally, share stories and ask how people are doing.
Stay committed to scheduling in time in your day for some exercise and to eat healthy, nutritious meals.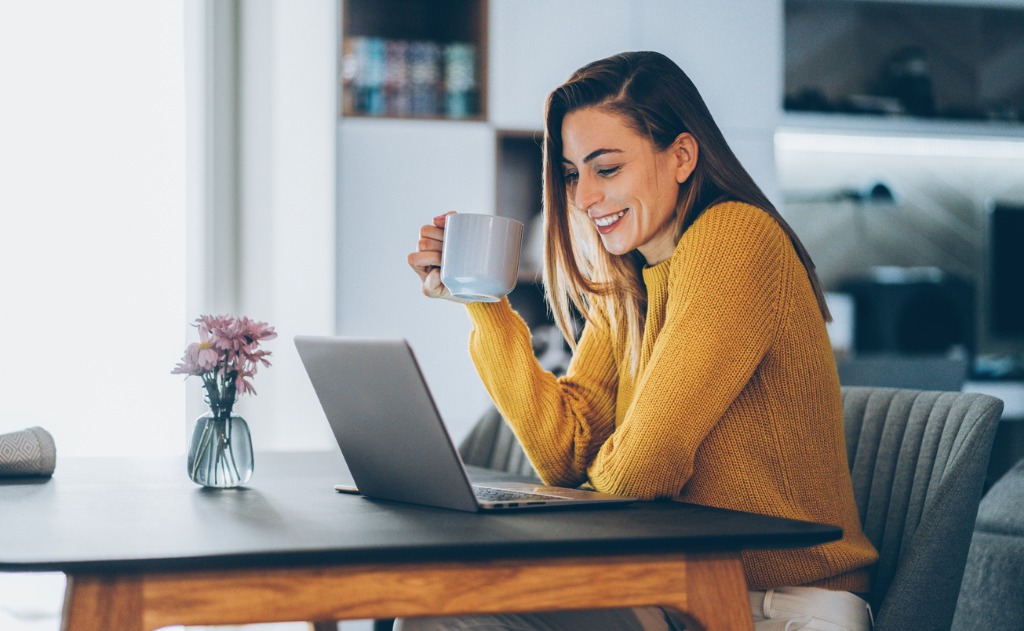 9. Use video
Even if you feel uncomfortable on a video call seeing your own face, it helps immensely with feeling isolated or disconnected. Have your team meetings on video call so you can see other people's faces, making it feel as normal as possible and giving you the level of social interaction you need.
Human interaction, especially if you are new to working remotely, can make a huge difference in terms of both productivity and mental/emotional well-being.
10. Set boundaries with your children
There is no denying that working from home when you have little ones running around is challenging to say the least. At a time like this, when a lot of childcare facilities and schools are closed, it can be difficult to go about your workday as normal.
It is crucial to set boundaries with your children (providing they are of school age of course) when you are working from home. If that means you have to bribe them with TV or video games to get an important meeting done in peace then so be it.
Why not make an activity for them help you out too? Ask them to help you out with an arts and crafts session by making a stop/go system for your work area. This way, they understand that when they see a red STOP sign, that you are working and cannot be disturbed unless there is an emergency, and when they see a green GO sign, it means they can come right in.
We know for a lot of us this is brand new territory, so it's okay to admit if you're struggling or still adjusting. Just take it one day at a time.