Active Iron Pregnancy
Why is iron so important?
Iron is essential to life. It contributes to the reduction of tiredness and fatigue and plays an important role in normal energy metabolism, cognitive function and immune function*. Active Iron is tough on tiredness because its advanced formula is clinically proven to increase the amount of iron absorbed by your body.
Iron during pregnancy
There is an increased need for iron during pregnancy. During this time, the amount of blood in your body increases by 30-50%.** This increases the requirement for iron and vitamins in your body as they are needed to make haemoglobin, which carries oxygen to other cells in your body.
What is Active Iron Pregnancy?
Active Iron Pregnancy is a non-constipating iron supplement that is suitable throughout pregnancy and during breastfeeding.
Active Iron Pregnancy contains 17mg of iron per capsule and is specially formulated to be non-constipating and support iron levels throughout pregnancy. It targets the body's 'natural iron absorber' and is clinically proven to give x2 better iron absorption than the market leading iron tablets***. Active Iron's advanced protein formulation reduces gut irritation and inflammation which can reduce unwanted side effects such as constipation, nausea, reflux and flatulence.
Easy to swallow Active Iron Pregnancy capsules were formulated by scientists, are suitable for use during pregnancy and breastfeeding, contain no artificial colourings or preservatives, are gluten free and suitable for vegetarians.
Pop into your local CarePlus Pharmacy and ask our friendly Pharmacists about Active Iron Pregnancy for you.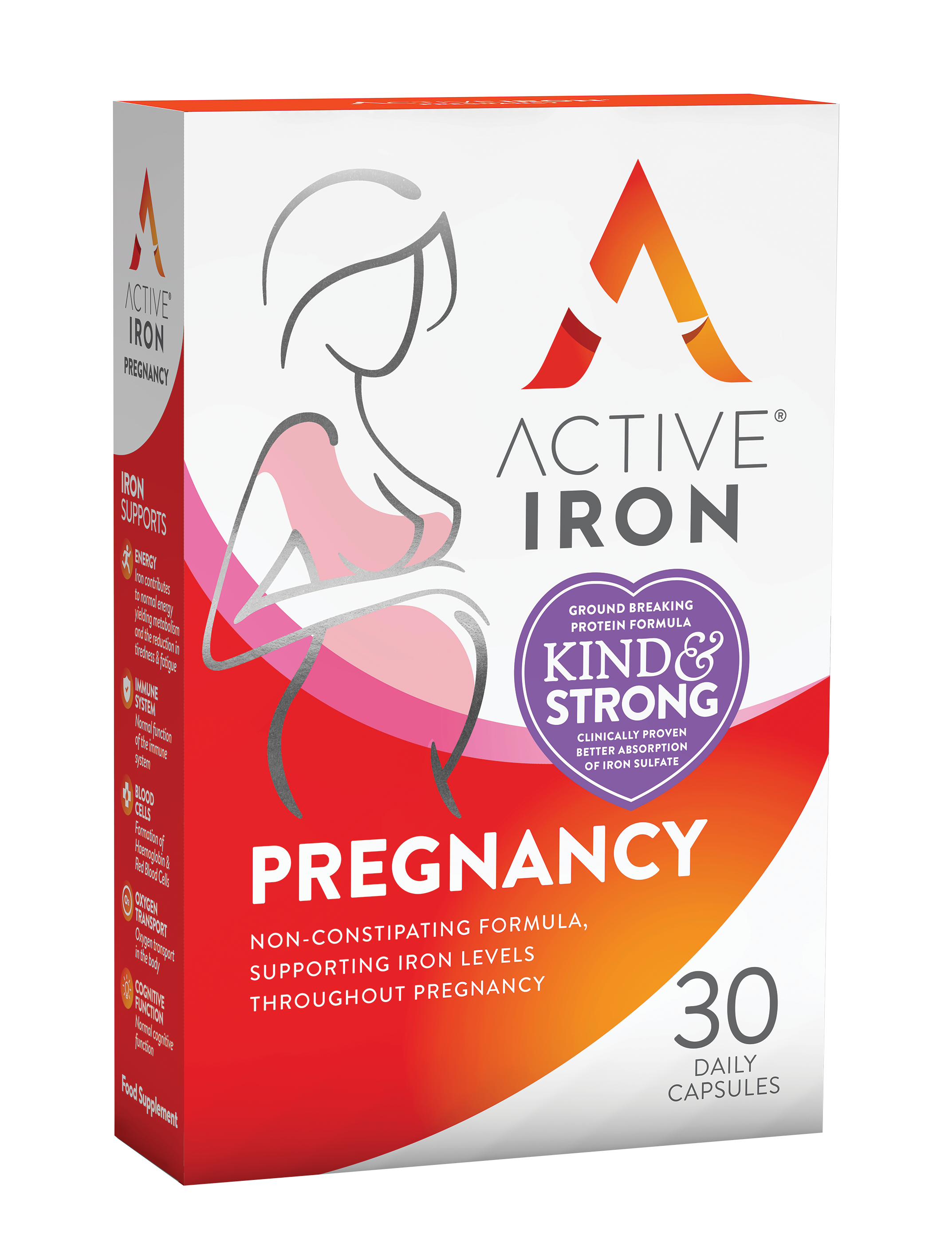 * Iron contributes to the reduction of tiredness and fatigue, normal energy-yielding metabolism, normal cognitive function and normal function of the immune system
** Guyton and hall (2005). Textbook of Medical Physiology (11 ed.). Philadelphia: Saunders. pp. 103g. ISBN 81-8147-920-3
*** Clinically proven twice the absorption compared to iron sulfate. Wang et al, Acta Haematologica 2017; 138: 223-232.