Selene Daly: 10 Tips for Caring For Skin in Summer
Selene Daly - Dermatology Nurse - checked in to share with us her tips for caring for your skin during the Summer months.
Top 10 tips for caring for your skin
1. Sunscreen
Sunscreen is a must all year round - especially during the spring/summer months - to prevent lines wrinkles and lower your risk of skin cancer.
Choose a sunscreen with factor 30 or 50 with equivalent UVA protection (look for the letters "UVA" in a circle on packaging). Elave, Avene, La Roche Posay and Bioderma all have great sunscreens in their ranges which you can find in your local CarePlus Pharmacy.
2. Hat
Wear a hat to protect your face. Sunscreen can wear, sweat and rub off so physically protecting your skin form the sun's harmful rays is a good way to avoid unnecessary sunburn. Make sure there is a wide brim on the hat, at least 6 inches, to ensure good protection.
3. Shade
Stick to the shady areas from 11am to 3 pm to avoid the sun when it's at its strongest. Take a tip from our Spanish neighbours who have their 'siesta' in the middle of the day.
4. Clothing
Use clothing to protect your skin during the summer months. Covering your skin ensures that it stays protected from harmful UV rays.
5. Sunglasses
Wear sunglasses. UV rays not only cause skin cancer but can also result in cataracts forming on the eye and retinol cancer. Wraparound sunglasses are best - look for the UV 400 symbol to ensure they are photostable.
6. Fake it
Don't look for a real tan this summer - fake it by using one of the many fake tans available on the market and in CarePlus Pharmacies. It is important to remember that fake tan is not a sunscreen and will not protect your skin (SPF 4).
7. Pamper your pedi
It's hard to break out the sandals when your feet have been cooped up in shoes and socks all winter. Go to a chiropodist to have your nails professionally rimmed and use a cream containing urea or salicylic acid to exfoliate any dead skin cells.
8. Avoid physical exfoliators
Don't use physical exfoliators to brighten your skin up this summer. If you're going for a fake tan, try to use a chemical exfoliator instead to ensure a smooth result. Avéne have a product called Akerat which contains urea and salicylic acid and removes rough skin, but does not contain parabens or preservatives which can irritate sensitive skin.
9. Anti-aging
To maintain your anti-aging routine, try using the Elave Renew range, available at CarePlus Pharmacies. The range boasts a cleanser with 12% glycolic acid and a night treatment, as well as a facial sunscreen (SPF 45) to protect your skin from UV rays. Again, this product contains no harmful chemicals but is laboratory tested to ensure it is fully photostable.
10. Vitamin D supplement
Finally, if you are using factor 30 - 50 and following the other sun smart tips, ask your pharmacist about a vitamin D supplement. Getting sunburned and over-exposing your skin to damaging UV rays does not lead to higher vitamin D intake.
Ensure your diet is rich in eggs, cheese and oily fish. This can be complemented by taking a small daily dose of vitamin D in supplement form over the counter.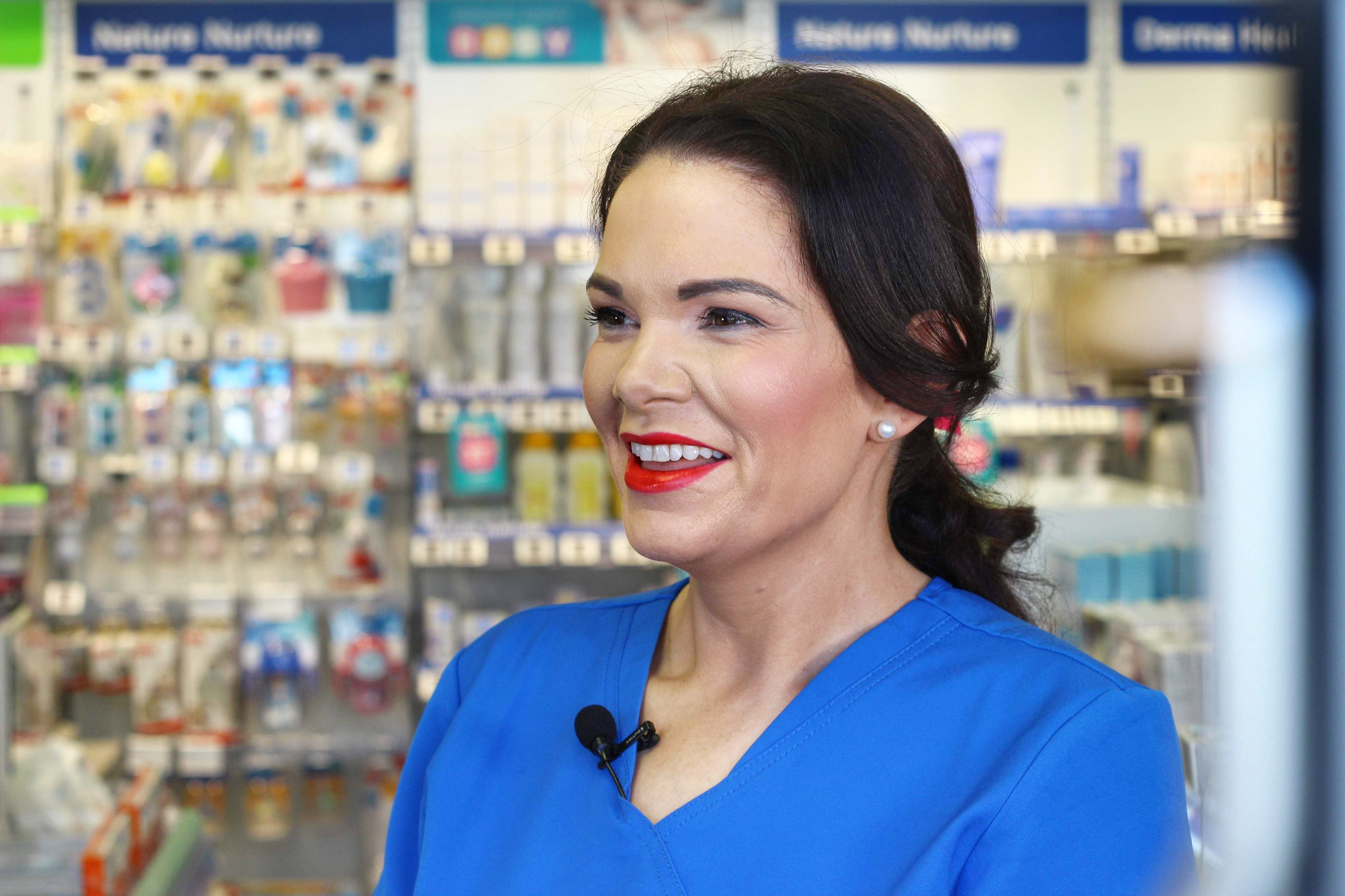 Selene Daly, Dermatology Nurse