5 Healthy Activities for Mother's Day
Check out our top 5 tips and ideas for things to do together this Mother's Day
1. Let her sleep in
For Mother's Day (especially if it's her first one), give her what she's been desperately craving: a few hours of uninterrupted sleep. There are many benefits sleep has to overall health and wellbeing.
2. Serve breakfast in bed
Have a sumptuous healthy brunch.

Ingredients:
30g oats
260ml coconut milk
1 ripe banana, sliced
1 tbsp Udo's Oil(Available in your local CarePlus Pharmacy )
Toppings:
Fresh blueberries
Bee pollen
Goji berries
Cacao nibs
MGO Manuka Honey
Method:
1. Add the oats, coconut milk and slices of banana to a saucepan and allow it to heat for about ten minutes, until the liquid has all been absorbed.
2. Pour into a serving bowl and stir in the Udo's Oil.
3. Once it's all nicely mixed add your choice of toppings.
3. Spend some time in the great outdoors
Find a trail to explore and let Mum get back in touch with nature. You could make it a family outing, or if you know she's been itching to get back to some more challenging trails, you could arrange a babysitter for a few hours.
4. Take a family bike ride
Cycling enables you to spend quality time with your family.
In this modern world, everyone is busy with work and school. Get the whole crew up and moving around.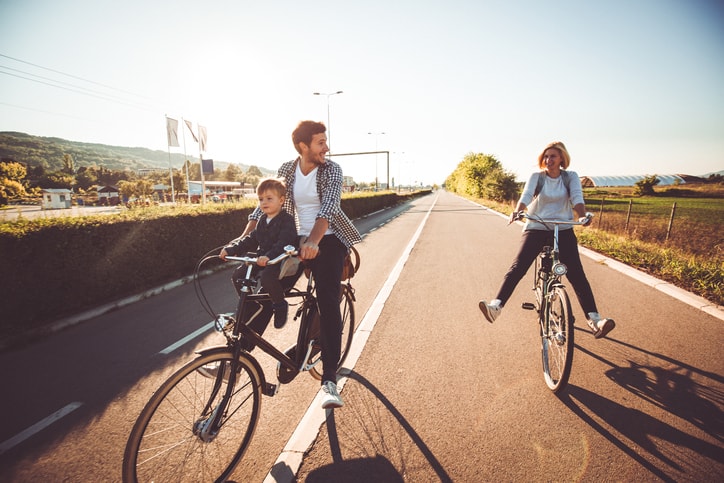 5. Start a garden of your own
Kickstart a sweet Mother's Day tradition by planting a few blooms in your home garden. Every time she sees them, she'll be reminded of the special day — it's the gift that keeps on giving. Some flowers that are fairly easy to maintain include sunflowers, marigolds, and sweet peas.
Pop into your local CarePlus Pharmacy and ask our friendly Pharmacists about any advice on vitamins and supplements you may need.