Spotlight Oral Care - Christmas Gifting
It can be difficult to think of gift ideas for your loved ones. Whether you're looking for stocking fillers or the main present, Spotlight has it all.
Spotlight Whitening Gift Set
This gift set brings together Spotlights's favorite oral care products to create healthy smiles. These products will improve your oral health and brighten your smile in a safe way. Spotlight has included full-size products in this giftset and some extra beauty gifts for you to enjoy!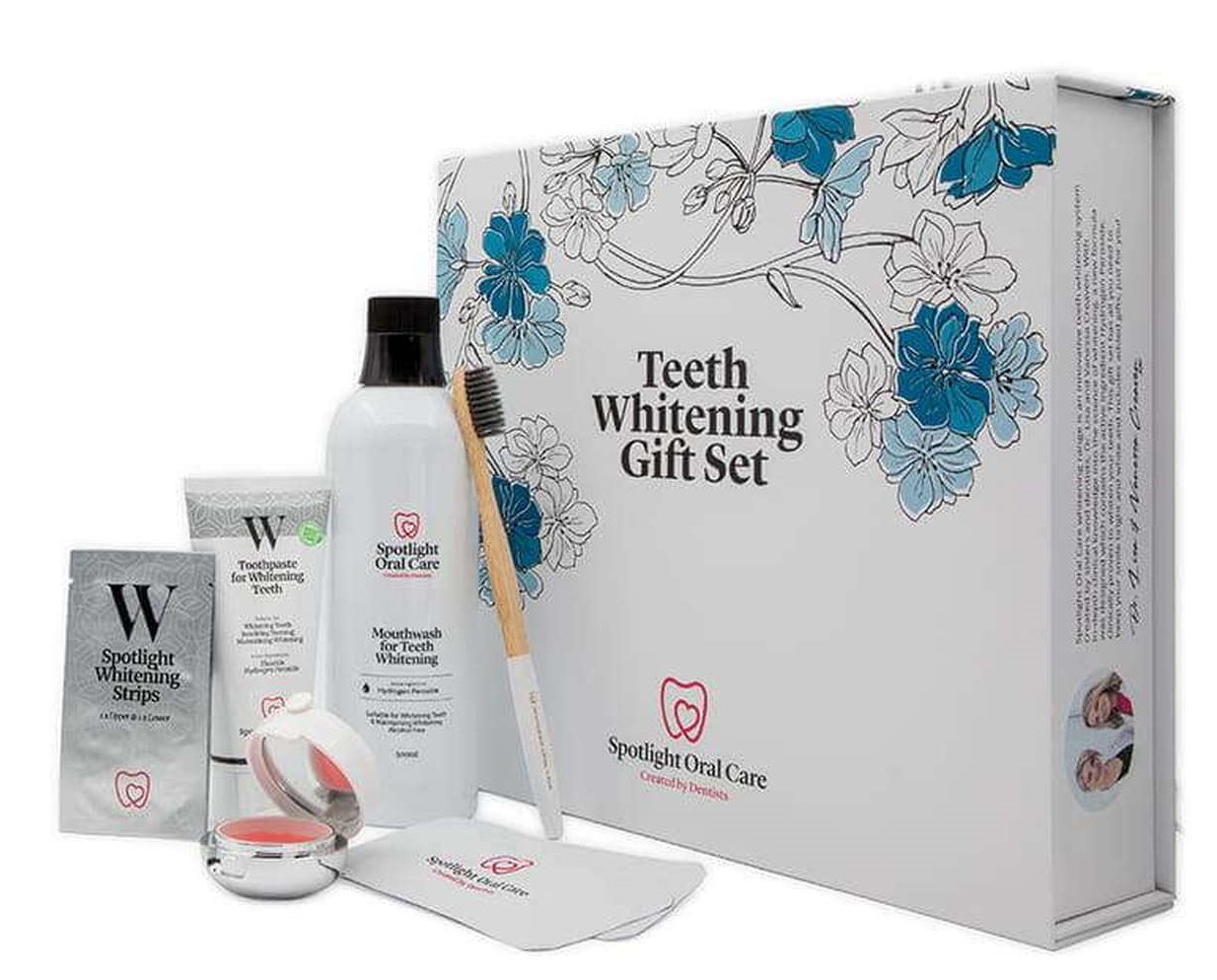 This gift set contains:
Bamboo toothbrush, Toothpaste for Whitening Teeth, Mouthwash for Whitening Teeth, Teeth Whitening Strips, Lip Mask and Lip Treatment.
Spotlight Sonic Toothbrush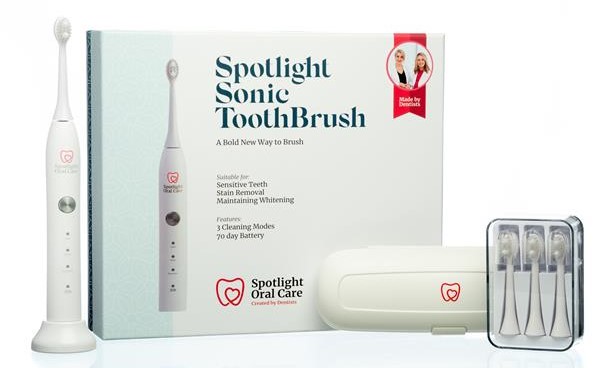 Spotlight has created an electric toothbrush, that suits everyone and cleans your teeth effectively without being harsh. The Spotlight Sonic Toothbrush has three different settings - Sensitive, Clean and White. Each setting has a different level of speed to ensure that you are comfortable while brushing your teeth. The high-frequency and brush movements ensure that both your toothpaste and oxygen is reaching those little spaces between your teeth that can be hard to get to. The gentle vibrations will do all the work for you and leave your teeth feeling squeaky clean as it effectively removes plaque and helps to remove any staining you might find hard to shift.
Spotlight Teeth Whitening System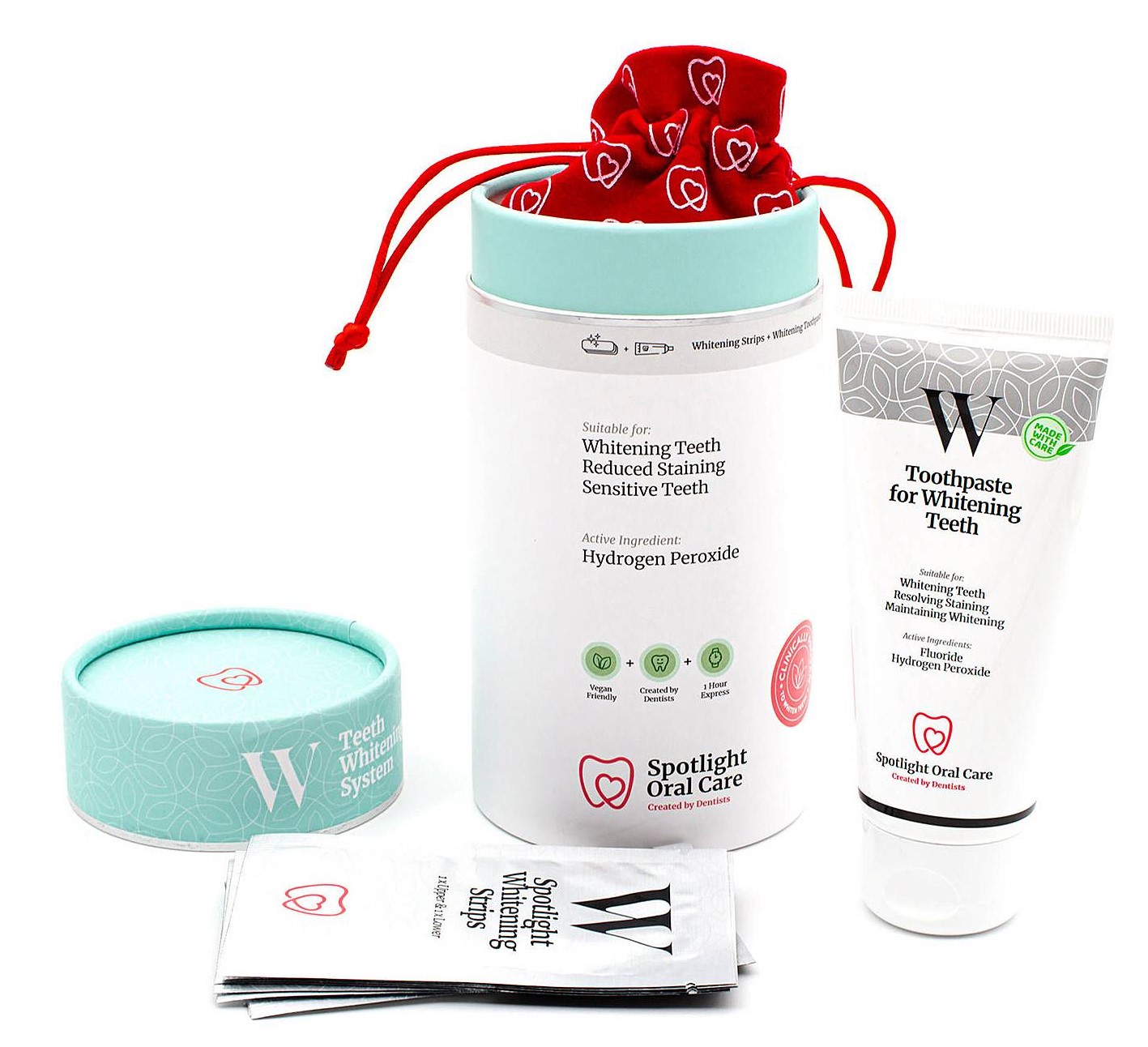 Spotlight Teeth Whitening System is a safe and easy way to whiten teeth at home, featuring a two-week course of teeth whitening strips and FREE a whitening toothpaste. Created by dentists, both products contain the active whitening ingredient hydrogen peroxide which is clinically proven to whiten teeth. The system whitens teeth gradually and safely at home. Wear strips for one-hour daily for 14 days and combine with the whitening toothpaste to brighten teeth and get real results without sensitivity.
All of the above Spotlight Oral Care products can be found in selected CarePlus Pharmacies or on the Spotlight website.