Welcome to Cloyne CarePlus Pharmacy.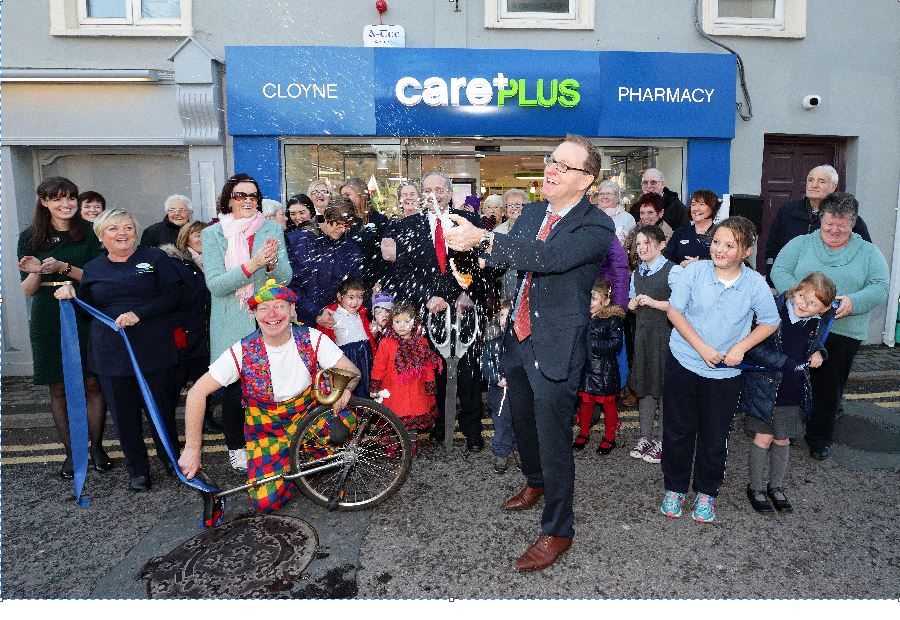 Meet the Team
We are a local community pharmacy who strives to give our customers excellent service. Our customers are valued and we are happy to assist them with any medicine issues. We stock a wide range of Beauty and Healthcare brands.
Cloyne CarePlus Pharmacy is the first pharmacy in Ireland to have set up a Warfarin (Anti-coagulation) Clinic. For customers convenience, there is a FREE car park round the corner from the pharmacy.
Get in touch:
The Square, Cloyne, Co. Cork
Opening Hours:
Mon- Fri: 09:30am - 06:00pm
Sat: 09:30am - 01:15pm
UPCOMING NEWS
Local Doctors
Posted on February 22, 2017 | by admin

WHAT'S IN STORE FOR YOU TODAY
BETTER YOU
UDO'S
ABIDEC
YUMMY GUMMY
HALIBORANGE
CALPOL
CENTRUM
ESKINO
Our Services:
Get in touch:
The Square, Cloyne, Co. Cork
Opening Hours:
Mon- Fri: 09:30am - 06:00pm
Sat: 09:30am - 01:15pm
Your Cloyne CarePlus pharmacy