Doody's CarePlus Pharmacy - Fundraiser Brù Columbanus
Doody's CarePlus Pharmacy was delighted to present Brù Columbanus with a cheque for a whopping €2,021. The money was raised at a Coffee Morning event held in Doody's CarePlus Pharmacy on August 17th. Locals on the day enjoyed tea, coffee, delicious treats & had a chance to win some amazing prizes in the raffle. Doody's graciously received many kind donations for the raffle from local businesses in Mitchelstown.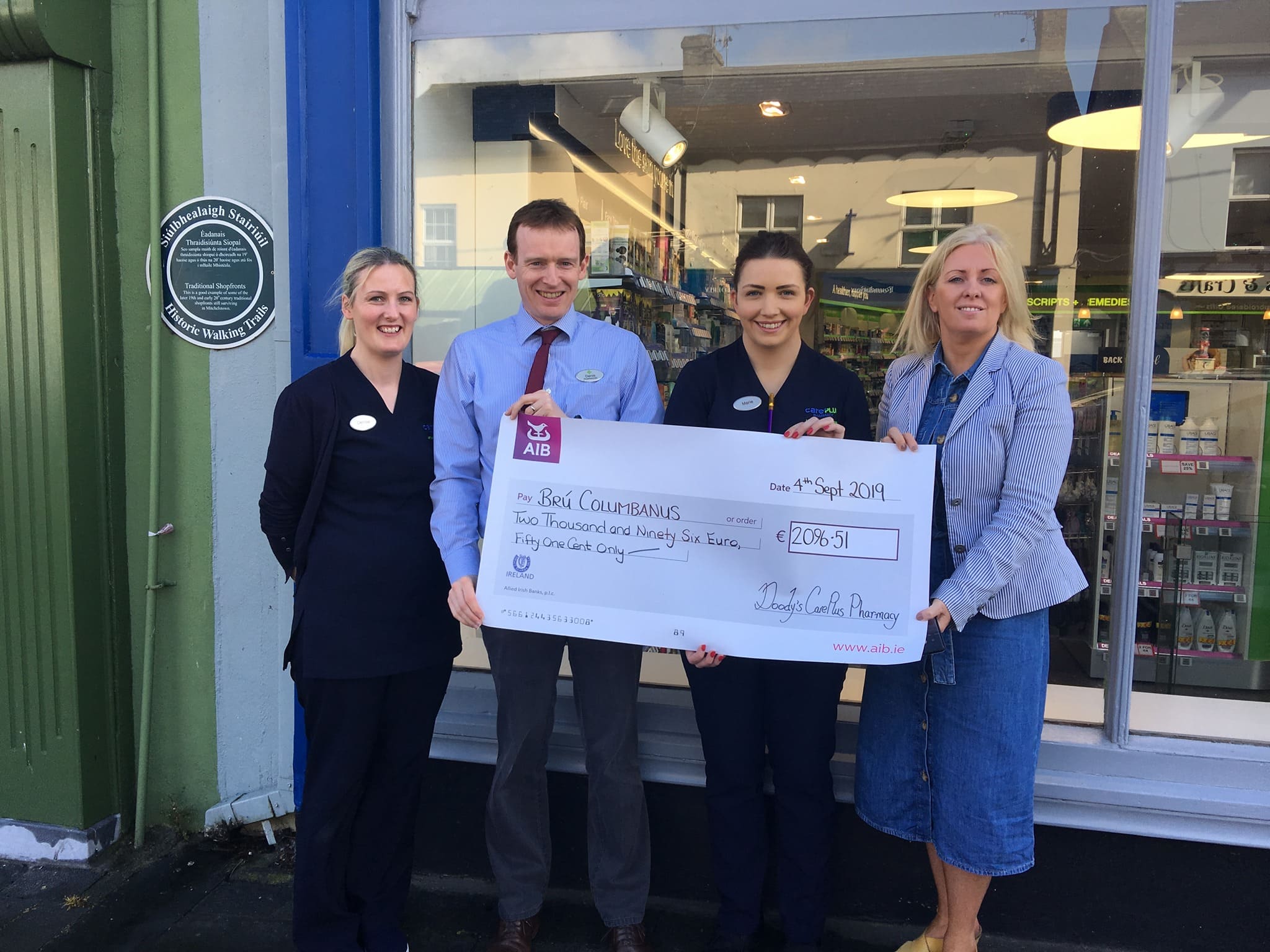 Brú Columbanus is an independent charity located in Wilton across from Cork University Hospital. They provide "home from home" accommodation for relatives of seriously ill patients in any of the Cork Hospitals and the hospice.
Brú Columbanus was established in September 2005, and since then has alleviated the anxiety of finding and funding accommodation for families with sick loved ones. They rely on donations and fundraising from people to keep this service going.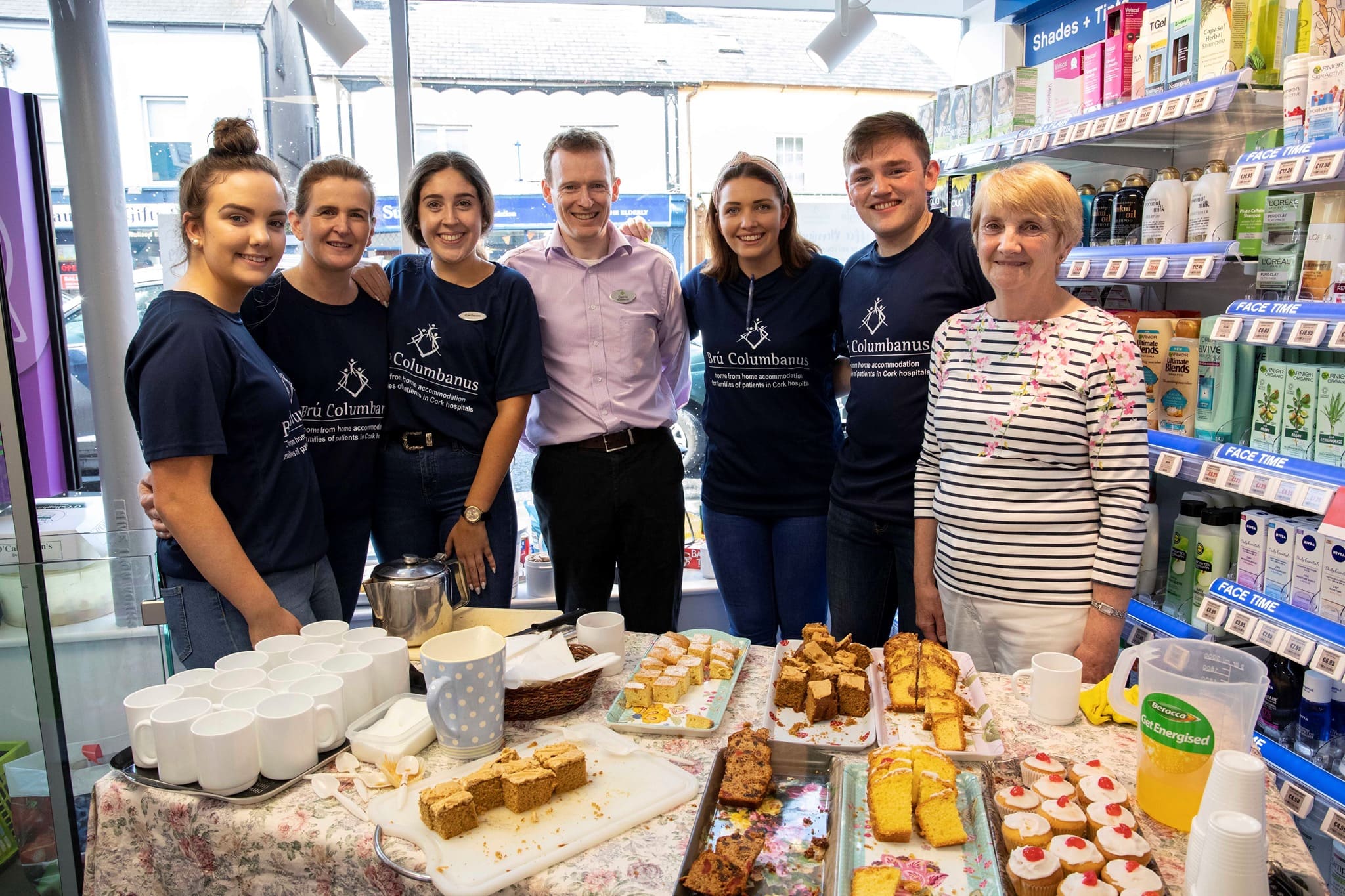 A special thanks to everyone who supported the fundraiser and helped to raise such a great amount for Brù Columbanus. You can help too by donating on the Brù Columbanus website.