Something that the majority of people do not understand about breastfeeding is that it often has less to do with choice on the mother's part than people realise. Even deciding in the first place to breastfeed or bottle feed is not solely a matter of personal preference, but rather a case of which will be possible.
Many women are so adamant to breastfeed before the time comes, and then exhaust themselves trying to make it work before being forced to give up in the worry that their baby is not getting enough nutrition. This can be heart-breaking for a lot of mothers. In the whirlwind that is the first few weeks of parenting, there are already so many things that can make a mother feel like she is failing. Not managing to breastfeed seems to be one of the most painful ways in which we are hard on ourselves as mothers and one another.
When it comes to going back to work, the reality of breastfeeding at this stage is that again, choice often has little to do with it. For one thing, your baby being fed from a bottle straight away is not always a given, something that can naturally be very distressing for the mother if they have to go back to work and can no longer breast feed. On the other hand, a lot of women would be too uncomfortable to ask for a room in their office if they needed to pump.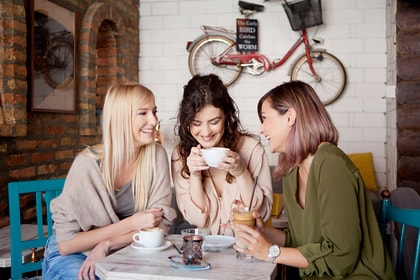 Under the Maternity Protection (Amendment) Act 2004, certain women in employment who are still breastfeeding are currently entitled to take time off work each day in order to breastfeed or pump. According to citizensinformation.ie:
"the provision applies to all women in employment who have given birth within the previous 6 months. At the choice of her employer, the woman may therefore opt to:
Breastfeed in the workplace or express breast milk, where facilities are provided in the workplace by the employer
Have their working hours reduced (without loss of pay) to facilitate breastfeeding where facilities are not made available."
Britain's rates of breastfeeding are the lowest in the developed world, with just one per cent of new mothers feeding their children purely by breast by the age of six months.
The Royal College of Midwives said women should not be made to feel "guilty or embarrassed" about how they feed their children.
"We recognise that some women cannot or do not wish to breastfeed and so rely on formula milk. They must be given all the advice and support they need on safe preparation of bottles and responsive feeding to develop a close and loving bond with their baby," Gill Walton (Royal College of Midwives) said.
She also said women who chose to breastfeed also needed more support.
"Women should not feel guilty or embarrassed about breastfeeding in public and as a society we must continue to develop a culture of positive support for women who do wish to breastfeed and educating the public is key to this," she said.
Abi Wood, Head of Campaigns at the National Childbirth Trust, also said: "We believe that parents need information and support for breastfeeding and bottle-feeding and it's up to them to decide how to feed their babies."
Some important things to note:
Letting feelings of guilt, shame, fear, and disappointment stew can affect your little one and how they attach to you.Babies are observant little creatures and they can feel the energy you are exuding, even if you think you are covering it up well with cuddles and kisses. Don't be fooled – babies are very perceptive.
Prioritizing yourself and yourself-care will ultimately benefit your baby. When you are physically and emotionally healthy, you will be better able to connect with your baby and attend fully to their needs. When we are preoccupied with stress, worry and feeling helpless, our brain is no longer working clearly or to its full potential and therefore is not able to respond to present situations properly.
When bottle feeding, just like breastfeeding, you can nurture a deep attachment with your little one that lays the foundation for a lifetime.Breastfeeding is not the only way of raising a well-adjusted, healthy happy child. Cuddling, talking, singing, doing tummy time together, going for walks – to name a few - do not rely on breastfeeding.
Do not let what others think define you.Don't let other people's judgment negatively impact your enjoyment and attachment in your newborn bubble. To those who you feel it necessary to inform, let them know your reason for bottle/formula feeding and be prepared for various forms of "oh but breast is best". Rise above. You don't have to explain to everyone, just those who matter to you.